You are previewing:

Just Between Us: Highly Sensitive Matrimonial Love Letters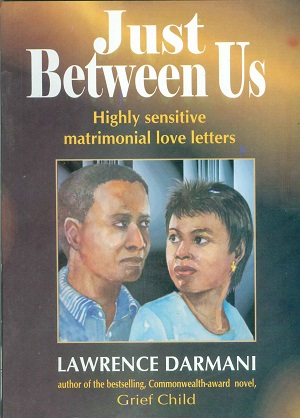 Just Between Us: Highly Sensitive Matrimonial Love Letters
Just Between Us: Highly Sensitive Matrimonial Love Letters
If you had the opportunity to write a critical letter to your spouse, what would the content of that letter be, especially if no one else but just the two of you would ever know what you wrote?
In Just Between Us, twenty-four love-constrained people, having travelled several years into their matrimony, write letters to their spouses, revealing top secrets, scandalous confessions, bizarre observations, childish suspicions, irreversible regrets, real fear, unbelievable actions, and even laughable inhibitions – all of them quite shocking and a bit disturbing.
"This is a work of fiction," admits the author, "the figment of a fertile imagination." Yet, this product of the author's thought is so real that it will challenge your own wildest ideas about matrimonial relationships.
You will find the stories in these letters to be highly sensitive and sometimes uncomfortable, but they are unforgettable and deeply touching.
₵25.00
Only 1 left in stock
SKU:

BK363
Categories: African Authors, Author Origin, Best Seller, Contemporary Fiction, Domestic Life, Essays & Correspondence, Family & Lifestyle, Family Saga, Ghana, Interpersonal Relations, Literary Fiction, Literature & Fiction, Marriage & Long-Term Relationships, Parenting & Relationships, Relationships, Short Story Collections, Social & Family Issues, Social & Family issues, Women's Fiction
Tags: Just Between Us: Highly Sensitive Matrimonial Love Letters, Lawrence Darmani, Step Publishers
Lawrence Darmani is a Ghanaian novelist and publisher. His first novel, Grief Child, won the Commonwealth Writers' Prize as best first book from Africa. He is editor of Step magazine, and CEO of Step Publishers. He also writes devotional articles for Our Daily Bread, which touches the lives of many Christians around the world.
He is married and lives in Accra with his family. Lawrence enjoys church life and volunteers at other Christian ministry activities. He says that he derives writing ideas "out of personal experiences, reading, testimonies, and observing the world around me."
Customers Also Bought These