You are previewing:

3 Siblings and Family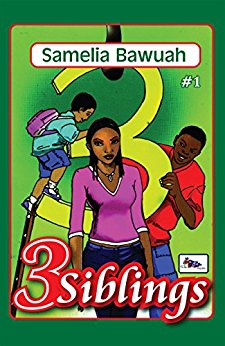 3 Siblings and Family
3 Siblings and Family
Book #3 in the 3Siblings series
The 3 Siblings are at it again; Joshua is preparing for his Basic Examination, he's walking around like he has the whole world on his puny shoulders.
Naomi acts like a jealous wife when her father's old girlfriend comes to town.
Matthew is having social problems of his own that he has no idea how to solve.
Let's catch up on our favourite 3 Siblings as they disentangle themselves from their day-to-day challenges with the help of each other and their family.
Samelia has always been an avid reader. She has been reading since she was three years old, hence her complete understanding of what young people enjoy reading.
Having had the opportunity to go to school in Ghana, United States of America and Britain, she has had the opportunity to experience other cultures apart from her own. On her numerous travels, she came to the realization that kids all over the world are the same; they have the same dreams and aspirations and picking up a book can transport them just about anywhere they want to go.
Happy Reading with Samelia.