You are previewing:

Tears of a Mother and Other Stories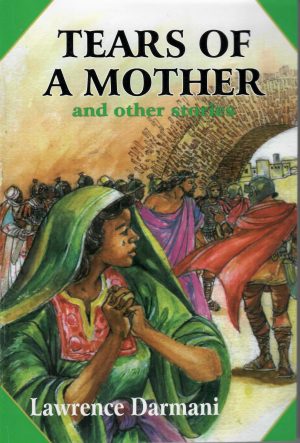 Tears of a Mother and Other Stories
Related Products
Customers Also Bought These
Tears of a Mother and Other Stories
If you were Mother Mary, and if your first-born son – the Teacher – was so brutally maltreated and led away to be crucified, what would you do? Cry? Weep? Wail? What would you do?
In this storybook, Mother Mary tells her own story: the sword that pierced her own heart when she saw what the soldiers did to her son. In tears, she stood by and watched, for what could she do?
Other stories in this book, narrated by those who met the Teacher personally, reveal great truths and lessons for everyday life. Enjoy  the stories of-
1.The cockcrow at dawn during the denials
2.The troubled dreams of the governor 3 wife
3.Why the governor washed his hands before judgement
4.The man from Libya who was forced to carry his cross
5. The reflections of the beam used for the crucifixion
6.The brutal execution of the 1eacher
7.The seven last statements of the Teacher
These are great stories for your reading adventure. The lessons and the truths the narrators learnt are yours for your everyday experience.
₵25.00
Out of stock
SKU:

BK5162
Categories: 9-12 years, African Authors, Age Range, Author Origin, Children & Teens, Family Saga, Ghana, Literary Fiction, Literature & Fiction, Short Stories, Short Story Collections, Teens, Young Adult Fiction
Tags: Lawrence Darmani, Step Publishers, Tears of a Mother and Other Stories
Lawrence Darmani is a Ghanaian novelist and publisher. His first novel, Grief Child, won the Commonwealth Writers' Prize as best first book from Africa. He is editor of Step magazine, and CEO of Step Publishers. He also writes devotional articles for Our Daily Bread, which touches the lives of many Christians around the world.
He is married and lives in Accra with his family. Lawrence enjoys church life and volunteers at other Christian ministry activities. He says that he derives writing ideas "out of personal experiences, reading, testimonies, and observing the world around me."
Customers Also Bought These