You are previewing:

Third Term Challenges (Senior High School Days #3)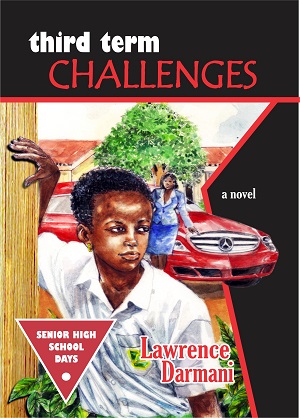 Third Term Challenges (Senior High School Days #3)
Related Products
Customers Also Bought These
Third Term Challenges (Senior High School Days #3)
How time flies! The days seem to be crawling, but here is third term already. For Kukua and her friend Samira, the challenges in the third term are very high.
In the midst of studying hard for the impending examination, how does Samira handle the appearance of a strange woman who claims to be her long-lost and forgotten biological mother? Now Samira is afraid and worried. "I dreamt that the woman kidnapped me and placed me in a huge castle . . ."
Will her dreadful dream become a reality, since the strange woman is not about to forgo her quest to find her daughter? These are challenging times in senor high school. Kukua and Samira experience their share of tough moments and learn how to stand the difficult moments in school.
₵20.00
Available on backorder
Lawrence Darmani is a Ghanaian novelist and publisher. His first novel, Grief Child, won the Commonwealth Writers' Prize as best first book from Africa. He is editor of Step magazine, and CEO of Step Publishers. He also writes devotional articles for Our Daily Bread, which touches the lives of many Christians around the world.
He is married and lives in Accra with his family. Lawrence enjoys church life and volunteers at other Christian ministry activities. He says that he derives writing ideas "out of personal experiences, reading, testimonies, and observing the world around me."
Customers Also Bought These