You are previewing:

Being the Change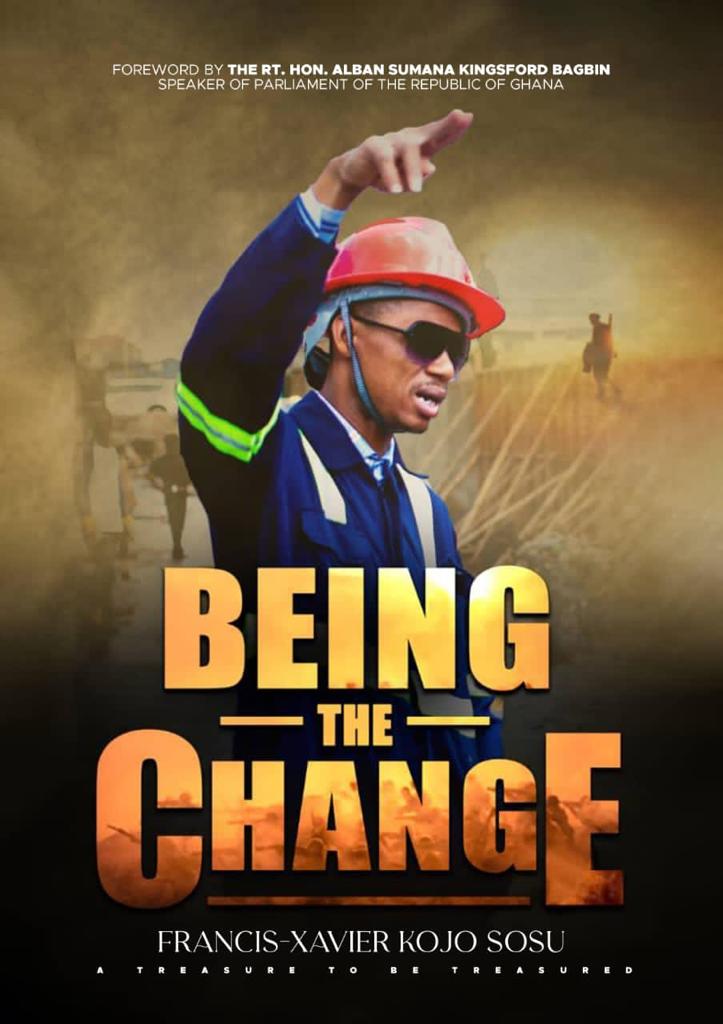 Being the Change
Related Products
Customers Also Bought These
Being the Change
Being the Change is a masterpiece for all Change Makers and those who desire to change the status-quo, by moving to the next level in their life, career or other pursuits. It contains practical lessons on how by our resilience, we can change our communities, nations, our worlds, and even ourselves; by becoming the change we desire. It reiterates that "The change we always desire must always come from us".
The author shares valuable collections of his work as a Member of Parliament; from connecting over 4500 youths to various job models on the MADINA Job Center, impacting Muslim communities through the Islam Project, Service Above Self Best Teacher Awards and other Educational Interventions, Heath Outreaches and many more. In less than two years, the Author introduced 5 New Private Members Bills personally and with other colleagues. The Book also shares a number of incredible articles written by or about the author, spanning governance, judiciary, rule of law, economy, security among others. This book in short, is a compendium of the life, work, practices, inspirations and the experience of a Change Maker. You will find inspiration to become the Change you desire after reading this book.
₵110.00
Available on backorder
SKU:

BK6354
Categories: African Authors, African Biographies, African History, Author Origin, Biographies & Memoirs, Business Culture, Business Life, Business, Finance & Law, Company Profiles, Corporate Governance, Decision Making, Education & Teaching, Educators, Ethics, Ghana, Historical, History, Human Resources Management, Interviewing & Recruitment, Leaders & Notable People, Leadership, Management & Leadership, Organizational Change, Professionals & Academics, Public Administration, School History, Strategy, Systems & Planning, West African History
Tags: Africa, Being the Change, Change Management, Francis-Xavier Kojo Sosu, Ghana, Macbryt Publications, Memoir
Born in a ghetto and becoming a street child for many years, adopted into an Orphanage by the Village of Hope, getting into the Law School and called to the Ghana Bar in 2010, Francis has been an ardent inspirational individual, whose life brings hope to many across the globe.
He has been practicing law as a Human Rights Lawyer until he was elected a Member of Parliament of MADINA Constituency.
He is a member of the Ghana Bar Association and serves as the 1st Vice of the Law Society of Ghana and the Vice Chairman of the Trade and Investment Committee of the Africa Bar Association. He has received many citations and international awards, deepening the impact of his work as a Lawyer, Philanthropist, and an Activist.
As a member of Parliament, Francis in less than two years, has distinguished himself as a Change-Maker, as he leads his constituents with innovation and initiated various far-reaching projects and Bills in Parliament. He serves on the Appointments Committee of Parliament and he is the Deputy Ranking Member of the Constitutional, Legal and Parliamentary Affairs Committee of Parliament.
He holds BA (Sociology), Bachelor of Laws, Master of Laws (Oil and Gas Law), MPhil in Human Rights Conflict and Peace Studies, and MA Economic Policy Management.
Customers Also Bought These