You are previewing:

A Roof Over One's Head: A Beginner's Guide to Real Estate Wealth Creation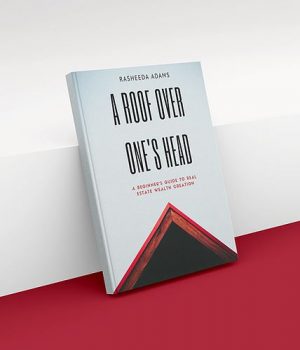 A Roof Over One's Head: A Beginner's Guide to Real Estate Wealth Creation
A Roof Over One's Head: A Beginner's Guide to Real Estate Wealth Creation
If you've ever been interested in Real Estate investing, it is difficult not to notice the lack of practical information around the subject, especially in our part of the world.
Of course, there are real estate books worldwide, but most of these are not location-specific and some of the advice is simply inapplicable to relative to our reality.
I wrote this book so that Ghanaians and Africans, for that matter, will have information that speaks to our experiences with building and acquiring property to make a profit and in our collective quest towards bridging the housing gap on our continent.
This book teaches how to:
Invest in Real Estate
Identify Profitable Property
Finance your Investments
Add value to your property
Create wealth through Smart Property Management
₵250.00
SKU:

BK5140
Categories: African Authors, Author Origin, Business, Finance & Law, Ghana, Industries, Personal Finance, Real Estate, Retirement Planning, Small Business & Entrepreneurship, Venture Capital
Tags: A Roof Over One's Head: A Beginner's Guide to Real Estate Wealth Creation, Building, Guide to Investing, Guide to Investment, Houses, Investment, Rasheeda Adams, real estate book
Rasheeda Adams is a professional Real Estate Investor and Developer. She is currently active in Accra, where she's developing Built to Rent projects. After working for more than 10 years in the industry, and having held positions in, construction and property brokerage and management, there is no better person to guide you on your journey to real estate investment. ​
As a broker, she has been involved in Real Estate deals with millions of dollars in sales under her belt. over the years, her reputation as a discreet, trustworthy, and highly connected individual has garnered her a reputation as one of Accra's most reputable real estate professionals.
Being a successful Investor herself, Rasheeda understands the importance of sussing out the right investment opportunities through market analysis and proper valuation. Her insight into the Ghanaian real estate market is unmatched, making her the toast of property investors in and out of Ghana, first-time buyers, home owners interested leverage their assets to invest, second-time buyers, and seasoned investors alike, to hold their hands as they seek to invest in both personal and investment property in West Africa.
Customers Also Bought These