You are previewing:

Great Expectations (Macmillan Popular Classics)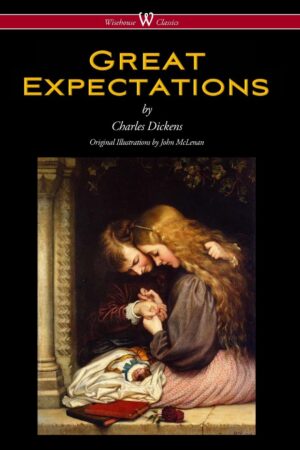 Great Expectations (Macmillan Popular Classics)
Related Products
Customers Also Bought These
Great Expectations (Macmillan Popular Classics)
"Great Expectations offers a fascinating view of the differences between classes during the Victorian era, as well as a great sense of comedy and pathos." – James Topham 
Great Expectations is a coming of age novel by Charles Dickens that depicts the education of an orphan nicknamed Pip. The novel was first published as a serial in Dickens's weekly periodical All the Year Round, from December 1860 to August 1861.
The novel is set in Kent and London in the early to mid-19th century and contains some of Dickens's most celebrated scenes, starting in a graveyard, where the young Pip is accosted by the escaped convict Abel Magwitch.
Great Expectations is full of extreme imagery—poverty, prison ships and chains, and fights to the death—and has a colourful cast of characters who have entered popular culture. These include the eccentric Miss Havisham, the beautiful but cold Estella, and Joe, the unsophisticated and kind blacksmith.
Dickens's themes include wealth and poverty, love and rejection, and the eventual triumph of good over evil.
Upon its release, the novel received near universal acclaim. In the 21st century, the novel retains good ratings among literary critics and in 2003 it was ranked 17th on the BBC's The Big Read poll.
Charles Dickens was born in 1812 near Portsmouth where his father was a clerk in the navy pay office. The family moved to London in 1823, but their fortunes were severely impaired. Dickens was sent to work in a blacking-warehouse when his father was imprisoned for debt. Both experiences deeply affected the future novelist. In 1833 he began contributing stories to newspapers and magazines, and in 1836 started the serial publication of Pickwick Papers. Thereafter, Dickens published his major novels over the course of the next twenty years, from Nicholas Nickleby to Little Dorrit. He also edited the journals Household Words and All the Year Round. Dickens died in June 1870.
Customers Also Bought These