You are previewing:

The Days of Silence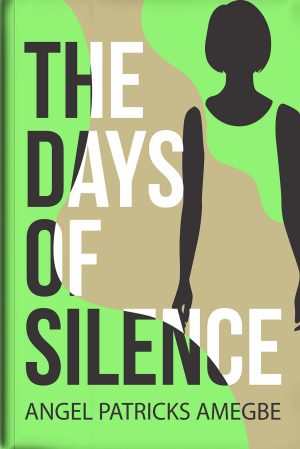 The Days of Silence
Related Products
Customers Also Bought These
The Days of Silence
Osasé has a secret she cannot share.
Not even with her two sisters and mother, as they all battle to cope with the complexities of sisterhood, the fragile balances in mother-daughter relationships, and the deep scars of marriages gone awry. The story traces Osasé's girl-to-woman journey of self-discovery from Kano, to Abuja, to Grenoble, and her fight for survival as her life slowly comes undone at the seams. The heart-warming narrative is reminiscent of Little Women but modern, urban, and with a blindsiding twist in the tale.
 The Days of Silence is a poignant coming-of-age story about identity, the unbreakable bonds of family, displacement, survival, and the triumph of a woman's spirit.
₵90.00
Out of stock
SKU:

BK4915
Categories: African Authors, African Novels, Age Range, Author Origin, Children & Teens, Contemporary Fiction, Fantasy & Magic, Historical Fiction, Literary Fiction, Literature & Fiction, Myths & Legends, Nigeria, Novels, Science Fiction & Fantasy, Short Stories, Teens
Tags: Angel Patricks, Angel Patricks Amegbe, Classics, Intense Stories, Literary Fiction, Masobe Books, The Days of Silence
Angel is a Nigerian writer and poet. She is from the south but was born and raised in Kano. Upon completion of her degree in Psychology and trying out different careers including modeling, she moved to France in search of purpose. However, she found her first love, writing.
She is the founder of "happyblacky" blog. A creative platform where she shares bits of herself as well as inspires women to share their stories unapologetically.
Her mission as a conscious creative is to heal and change the world through storytelling.
She enjoys living in her current home in Belgium surrounded by nature, appreciating and nurturing its beauty, taking long walks and bicycle rides, reading, meditating and enjoying her special blend of tea.
Customers Also Bought These