You are previewing:

A Squatter's Tale (African Writers Series)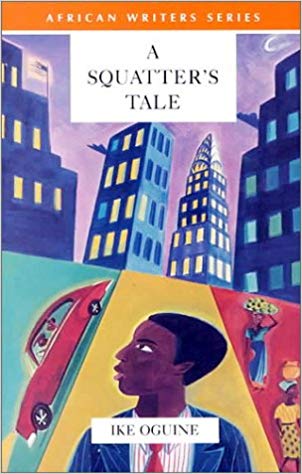 A Squatter's Tale (African Writers Series)
A Squatter's Tale (African Writers Series)
Young financier Obi enjoys life in the fast lane in 1990's Lagos. He walks tall in designer suits with his girlfriend at his side enjoying the envy of those with empty purses.
When his finance company collapses Obi's decadent lifestyle comes to an abrupt end and he is forced to flee to the United States. There he has to live on the margins of society. Obi wants money, he wants a woman, and he wants to live the good life.
This face-paced novel, by turns comic and moving, reveals what success and failure mean for the young Nigerian at home and in exile. Ike Oguine explores the alienation experienced by today's economic refugees under the cover of light-hearted comedy.
₵45.00
Only 2 left in stock (can be backordered)
SKU:

BK684
Categories: African Authors, African Novels, Author Origin, Best Seller, Classics, Literary Fiction, Literature & Fiction, Nigeria, Novels
Tags: A Squatter's Tale, African Writers Series, Classics, Heinemann, Ike Oguine
Ike Oguine is a writer living in Lagos, Nigeria, and one of the standard-bearers of the current resurgence in Nigerian literature. As a commentator, he has written several opinion pieces for the New Internationalist, West Africa and Times Literary Supplement, and has written several short stories.
His first novel, A Squatter's Tale, was published by Heinemann in 2000, and explores the paradoxes of emigration through the aspirations and disappointments of a young Nigerian named Obi in California.
Oguine is also one of Nigeria's most prominent petroleum lawyers. From April 2014 to May 2015, he served as General Counsel to the Nigerian National Petroleum Corporation, under an appointment made by President Goodluck Jonathan.