You are previewing:

Total IMAGE, Total Makeover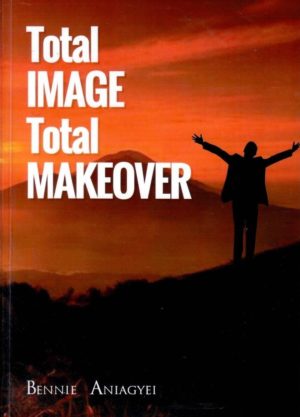 Total IMAGE, Total Makeover
Total IMAGE, Total Makeover
This book is about discovering and accomplishing your reason for being, your raison d'etre. Have you ever stopped for a moment to consciously think about these critical questions relating to your very existence:
Who you truly are
Where you have come from
Where you are going, and
How to get to your destination?
In other words, have you considered the reason for your being, your life purpose beyond the routine of working so hard just to satisfy the basic needs of life? Surely, there's more to life than just being alive. What are your life-long aspirations and what steps are you taking to achieve your aspirations and attain fulfilment and self-actualisation?
Total IMAGE — Total Makeover is a must-have Life Skills and Personal Development Toolkit as you embark on this soul-searching pilgrimage from self-discovery to self-actualisation. This book equips you with tested biblical and scientifically-validated principles, skills and tools for self-introspection, to make the right choices and decisions and be that winner God created you to be.
₵50.00
SKU:

BK2704
Categories: African Authors, Author Origin, Business & Professional Growth, Business Life, Business, Finance & Law, Career, Christian Living, Ghana, Management & Leadership, Mentoring & Coaching, Motivational & Self-Help, Personal Growth, Religion & Spirituality, Self-Help, Success
Tags: Bennie Aniagyei, Inspiration, Life purpose, Motivational, Success
Bennie Aniagyei (nee Brown) was born in Accra, Ghana and she is a committed Christian. Bennie attended the St. Joseph's Catholic Primary School, Accra; St. Mary's Secondary School, Accra; Accra Polytechnic, and graduated from the University of Cape Coast in 1981 with a Bachelor's degree (Honours) in Management and a Diploma in Education.
She has attended several Professional and Management Development courses, locally and overseas. She holds a Professional Licence/Certification in Psychometric Assessment, Job Analysis and Competency Design from SHL, UK.
Bennie has over 30 years diverse experiences as an Educationist and Human Resource Management Professional in academic and corporate work environments.
Bennie has retired from regular corporate employment to pursue her life's purpose and interest in Human Resource Development and Organisation Transformation initiatives, as well her hobby in Fashion design and Home Improvement Projects.