You are previewing:

Through the Gates of Thought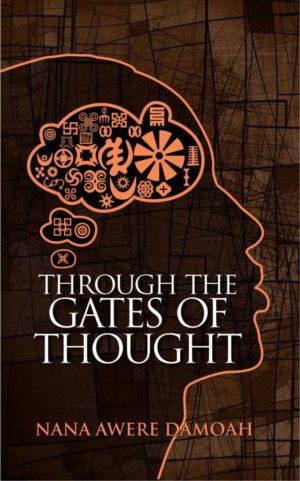 Through the Gates of Thought
Sale!
Through the Gates of Thought
Once again, Nana Awere Damoah has a splendid achievement to his name in this, his second book of stories, articles, aphorisms and poetry. His style is graphic, entertaining and indisputably Ghanaian. Whether he is lauding the efforts of his countrymen, exhorting everyone to thoughtfulness and faith, deploring the politicisation of local issues or making astute comments on his schooldays, he is frank and 'in your face'.
Seriously funny, amusingly instructive and liberally Christian, Damoah offers insights from many sources and hope for the future for his pioneering homeland. He has, like some clever spider in folklore, spun a glittering web of words in our path, trapping many tasty ideas. These we can consume at our leisure, through the gates of thought.Nana Awere Damoah is a reflective thinker and engineer, a passionate believer in the good of man, determined to leave his thoughts for posterity. He is a Ghanaian Chevening alumnus educated in Ghana and the UK, and author of Excursions in my Mind and Tales from Different Tails.
₵40.00
SKU:

BK311
Categories: African Authors, Author Origin, Biographies & Memoirs, Career, Family & Lifestyle, Ghana, Leadership, Literature & Fiction, Parenting & Relationships
Tags: DAkpabli & Associates, Nana Awere Damoah, through the Gates of Thought
03 June
Nana Awere Damoah was born in Accra, Ghana. He holds a Master's degree in Chemical Engineering from the University of Nottingham, UK, a Bachelor's in Chemical Engineering from the Kwame Nkrumah University of Science and Technology, (KNUST), Kumasi, Ghana. Nana spent all his secondary or high school years at Ghana National College, Cape Coast, Ghana and speaks fondly of growing up in the suburb of Kotobabi, in the Ghanaian capital, where he started his education at the local Providence Preparatory School.
A British Council Chevening alumnus, Nana works in West Africa. He is an associate of Joyful Way Incorporated, a Christian Music Ministry in Ghana, where he was the group's National President from 2002 to 2004.
Nana started writing seriously in 1993 when he was in the sixth form and has had a number of his short stories published in the Mirror and the Spectator. In 1997, he won the first prize in the Step Magazine National Story Writing Competition. His writing has appeared in StoryTime ezine, Legon Business Journal, Sentinel Nigeria Magazine and StoryTime.
He is the author of seven books, has contributed to two anthologies and edited one book, My Book of #GHCoats. He maintains two personal blogs at www.nanadamoah.com and www.nanaaweredamoah.wordpress.com.
He is married to Vivian. The couple and their children are based in Tema, Ghana.