You are previewing:

Never Again: Securing America and Restoring Justice (Hardcover)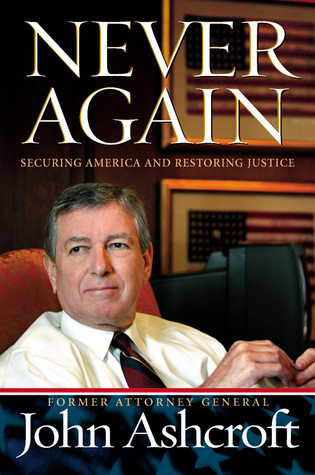 Never Again: Securing America and Restoring Justice (Hardcover)
Never Again: Securing America and Restoring Justice (Hardcover)
In this provocative book, the most controversial attorney general in U.S. history tells the untold story behind the war on terror in post-9/11 America. In his own words, John Ashcroft shares his unique perspective on the dangers to and within America from outside forces and explains what he did to repair the serious breaches in the country's security.
₵60.00
Out of stock
SKU:

BK2118
Categories: American History, Biographies & Memoirs, Business Life, Business, Finance & Law, Career, History, Ideologies & Doctrines, Lawyers & Judges, Leaders & Notable People, Legal History, Nation building, Politicians, Politics & Government, Politics & Social Sciences, Professionals & Academics
Tags: John Ashcroft, Politics
John Ashcroft served as attorney general of the United States from January 2001 to February 2005. Prior to his appointment, he served in the United States Senate and as the governor of Missouri.