You are previewing:

The Corrupt Elites: Anatomy of Power and Wealth in Ghana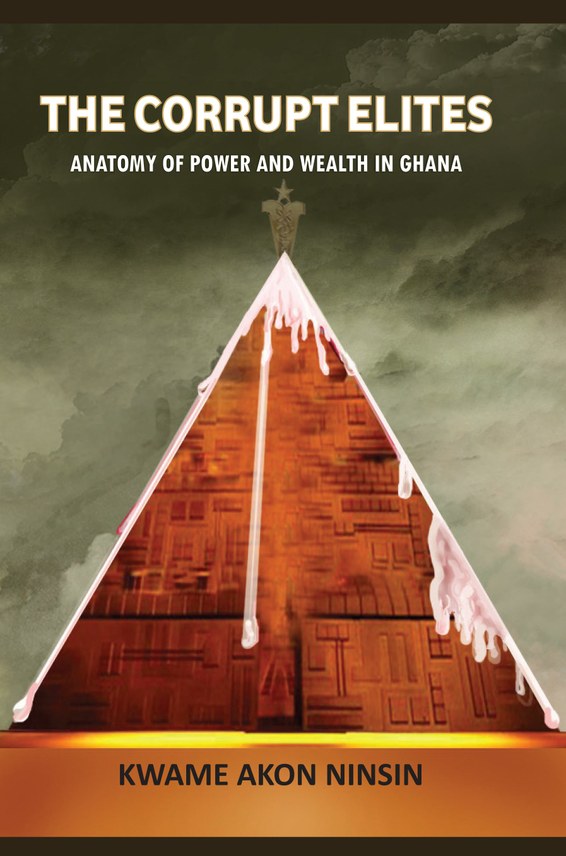 The Corrupt Elites: Anatomy of Power and Wealth in Ghana
The Corrupt Elites: Anatomy of Power and Wealth in Ghana
The Corrupt Elites is a simple and straight-forward narrative which explains the incidence of corruption in Ghana within successive historical epochs. The book argues that the Ghanaian state is sustained by a network of exclusive institutions built by the elites to facilitate the plunder of the nation's wealth. This is because the elites are economically and politically weak to create wealth for themselves. The creation of exclusive institutions to facilitate corruption intensified from one historical epoch to another; it became a national scourge especially from the 1990s with devastating social consequences.
The book supports this narrative about corruption with concrete and credible illustrations.
₵55.00
In stock
SKU:

BK2168
Categories: African Authors, African History, African Politics, Author Origin, Business, Finance & Law, Development Studies, Ghana, History, International & World Politics, Management & Leadership, Nation building, Politics & Government, Politics & Social Sciences, Politics & State, Public Administration, Social Science, West African History
Tags: Corruption, Ghana, Kwame A. Ninsin, Politics, Public Administration, The Corrupt Elites: Anatomy of Power and Wealth in Ghana
KWAME AKON NINSIN, Emeritus Professor of Political Science, University of Ghana; holds a BA (Combined Honours) degree in Political Science and History from the University of Ghana (1969), and PhD (Political Science) from Boston University (1977). Prof. Ninsin was Head/Chair, Department of Political Science, University of Ghana, (for 3 terms from the 1980s to 1995). He was a visiting scholar at several universities in the US and UK, and has authored several works on Ghanaian and African politics. He served as a member of Ghana's Consultative Assembly (1991-1992). He received several academic awards including Rockefeller Foundation Fellowship for "Reflections on Development" (1987), Fulbright-Hays Scholar (1971- 76) for the PhD in the USA; and the honour of the Kwame Akon Ninsin Library, Department of Political Science, Legon.