You are previewing:

Love: Everyday Values For Sunday School Children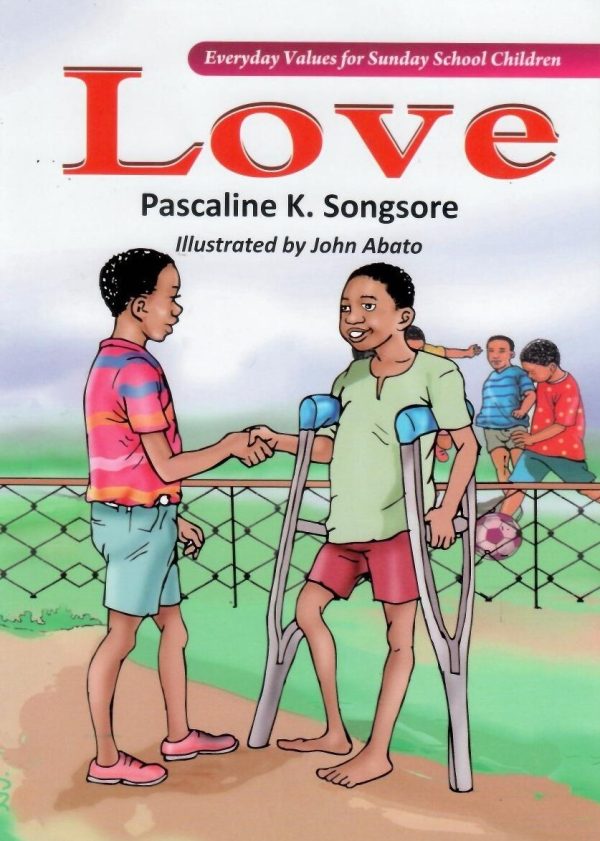 Love: Everyday Values For Sunday School Children
Related Products
Customers Also Bought These
Love: Everyday Values For Sunday School Children
Kobee did not like the way his playmates treated TT. TT could only walk with the help of crutches and often stood outside the playground to watch the children playing. After Kobee heard about the Parable of the Good Samaritan, he befriended TT. His friends later became TT's friends too.
Everyday Values for Sunday School Children is a collection of short stories on 10 values that every growing Christian child should imbibe. Each story shows the involvement of Christian parents in inculcating values in their children. It is the prayer of the author that this book will be a blessing into every home it finds its way into.
₵3.00
Out of stock
SKU:

BK3837
Categories: 9-12 years, African Anthropology, African Authors, Age Range, Ages 6-8 years, Anthropology, Author Origin, Children & Teens, Communication & Social Skills, Cultural Studies, Early Childhood Education, Education & Teaching, Explore the World, Family, Family & Lifestyle, Geography & Cultures, Ghana, Growing Up & Facts of Life, Illustrated books, Literature & Fiction, Multiculturalism, Parenting & Relationships, Personal Growth, Politics & Social Sciences, Short Story Collections, Skills, Social & Family Issues, Social Intelligence, Social Science, Societal norms, Young Reader
Tags: Everyday Values For Sunday School Children, John A. Abato, Love: Everyday Values For Sunday School Children, Pascaline K. Songsore
John Abato is a young multiple-award winning artist whose passion for drawing started when he was barely seven. He is a naturally-gifted and versatile artist who has illustrated for a couple of international organisations.
Pascaline Kuunzungla Songsore has twelve years' experience in Higher Education Administration. She currently heads the Thesis Office at the School of Graduate Studies at the University of Ghana. Prior to working in this role, she spent six years at the Public Affairs Directorate at the University of Ghana as Head of the Documentation and Information Unit. A proud old student of Holy Child School, Cape Coast, she holds a Master of Arts Degree in Communication Studies, with specialisation in Broadcast Journalism and Public Relations and an undergraduate degree is in English and Theatre Arts, both from the University of Ghana. Pascaline is also the author of Everyday Values for Sunday School Children, a collection of 10 short stories on 10 values. She is also working on an animation series on values for Children.
Customers Also Bought These