You are previewing:

3 Siblings and a Cousin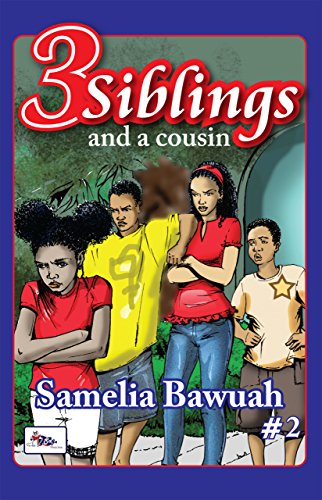 3 Siblings and a Cousin
Related Products
Customers Also Bought These
3 Siblings and a Cousin
Age Range: 7 – 12 years
Book #2 in the 3Siblings series
"Shut up and listen. Did you just hear Mum, inviting Catherine dearest to spend Christmas with us?"
"And?" Joshua asked.
"Earth to Joshua, Catherine cannot come here!" Naomi exclaimed.
"And how do you plan to stop her from coming, short of us moving?"
"That is why I need your help; we have to tell Mum that Catherine cannot come."
"Naomi, leave me out of your schemes. I'm not interested. I don't care if Catherine comes or not."
"What do you mean, Joshua? My problems should be yours too and have you forgotten so soon…"
Who is Catherine? And why does her pending arrival have Naomi in a bellyache?
₵18.00
Out of stock
SKU:

BK201
Categories: 9-12 years, African Authors, African Novels, Age Range, Author Origin, Children & Teens, Ghana, Literary Fiction, Literature & Fiction, Novels, Teens, Young Adult Fiction
Tags: 3 Siblings, 3 Siblings and a Cousin, Samelia Bawuah
Samelia has always been an avid reader. She has been reading since she was three years old, hence her complete understanding of what young people enjoy reading.
Having had the opportunity to go to school in Ghana, United States of America and Britain, she has had the opportunity to experience other cultures apart from her own. On her numerous travels, she came to the realization that kids all over the world are the same; they have the same dreams and aspirations and picking up a book can transport them just about anywhere they want to go.
Happy Reading with Samelia.
Customers Also Bought These