You are previewing:

Inside Out: Autobiographical Memoirs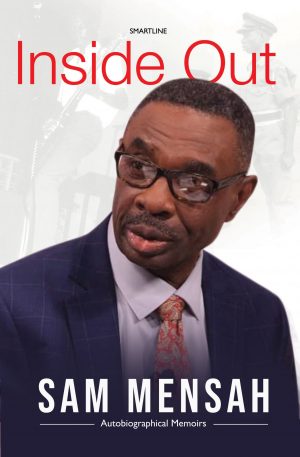 Inside Out: Autobiographical Memoirs
Inside Out: Autobiographical Memoirs
The author recounts a journey that starts in a small town in Ghana, through an academic and professional career in finance in Canada and the United States, culminating at the Ministry of Finance in Ghana where he served as Technical Advisor to three different Ministers of Finance from different political parties.
The memoirs depict the complexities of decision-making that combine technical know-how with political reality using several instances of policymaking and financial transactions that he led at the Ministry. For the technical reader, the author recounts a 25-year history of his involvement in many key initiatives of financial market development in Ghana.
The sweetener in Inside Out is an interesting case study of how to navigate political transitions and maintain relevance as a senior advisor to Ministers in a "winner-takes-all" political environment.
₵150.00
SKU:

BK345
Categories: African Authors, African Biographies, African History, African Politics, Author Origin, Banks & Banking, Biographies & Memoirs, Business Culture, Business Life, Business, Finance & Law, Career, Civil Liberties & Political Activism, Democracy, Economics, Economists, Elections & Political Process, Ghana, Historical, History, History & Theory of Politics, Ideologies & Doctrines, Industries, International & World Politics, Leaders & Notable People, Management & Leadership, Nation building, Political Advocacy, Politicians, Politics & Government, Politics & Social Sciences, Politics & State, Presidents & Heads of State, Professionals & Academics, Small Business & Entrepreneurship, West African History
Tags: Ghana, Governance, Government, Inside Out, NDC, NPP, Politics, Sam Mensah, Smartline Publishers
Customers Also Bought These