You are previewing:

History of the Gold Coast and Asante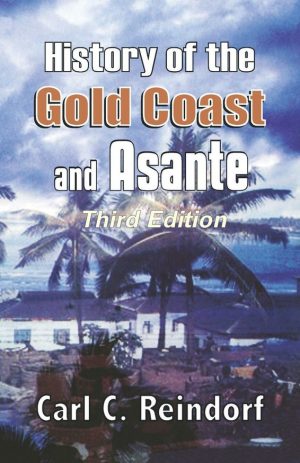 History of the Gold Coast and Asante
History of the Gold Coast and Asante
First published in 1889, this history became an out-of-print classic, and is now brought back into print. The work has been used as an authority in the Law Courts of Ghana, where customs and their usages are relevant to interpretation of the law. The author (1834-1917) stated his purpose as the need for such a history by a Ghanaian, conscious of the customs and tradition of the people. He himself, a distinguished medical practitioner, was a key actor in some of the pre-colonial wars.
Twenty-nine chapters are arranged chronologically. Chapter 1 covers a short description of the Gold Coast; the Kingdom of Guinea; expeditions sent by Pharaoh Necho and the Carthiginians; F. Romber's reference to the Kingdom of Benin; traditional accounts of emigration to the coast; tribes assumed to have been the aboriginal races on the coast, and their conquest. The period covers BC600-750 and AD1400-1700.
Chapter 29 covers 1851-1856: administration of justice according to English law & its effects; imposition & collection methods of a poll tax, and conspiracy to refuse payment; bombardment of Christiansborg, Labadi and Teshi; peace and the rebuilding of Christiansborg.
₵300.00
Out of stock
SKU:

BK5607
Categories: African Anthropology, African Authors, African Biographies, African History, Anthropology, Author Origin, Biographies & Memoirs, Civil Liberties & Political Activism, Cultural Studies, Geography & Cultures, Ghana, Historical, Historical Study & Educational Resources, History, History & Theory of Politics, Ideologies & Doctrines, Leaders & Notable People, Nation building, Politics & Government, Politics & Social Sciences, Politics & State, Royals, Social Science, Sociology, Traditional Rulers, West African History
Tags: Accra, Asante, Carl C. Reindorf, Ghana, Gold Coast, History of the Gold Coast and Asante
Carl C. Reindorf was a catechist who worked for a mission and was actively involved in the 1858 war between the Gas and the Krobos, 1866 between the Addahs and the Awunas in 1886, and the Akwamu war in 1869.
Customers Also Bought These