You are previewing:

What You See Is What You Get: My Autobiography (Hardcover)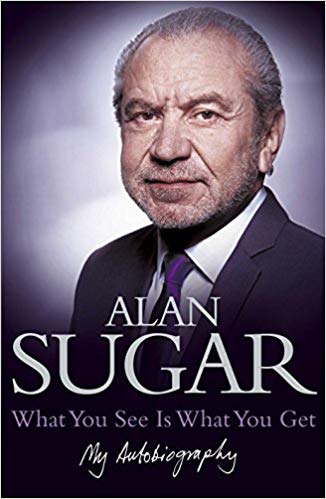 What You See Is What You Get: My Autobiography (Hardcover)
Sale!
What You See Is What You Get: My Autobiography (Hardcover)
From a Hackney council estate to the House of Lords, this is the extraordinary story of one of our greatest entrepreneurs.
Alan Sugar was born in 1947 and brought up on a council estate in Clapton, in Hackney. As a kid he watched his dad struggle to support the family, never knowing from one week to the next if he'd have a job. It had a huge impact on him, fuelling a drive to succeed that was to earn him a sizeable personal fortune. Now he describes his amazing journey, from schoolboy enterprises like making and selling his own ginger beer to setting up his own company at nineteen; from Amstrad's groundbreaking ventures in hi-fi and computers, which made him the darling of the stock exchange, to the dark days when he nearly lost it all; from his pioneering deal with Rupert Murdoch to his boardroom battles at Tottenham Hotspur FC.
In this compelling autobiography, he takes us into the world of The Apprentice, and describes his appointment as advisor to the government and elevation to the peerage. Like the man himself, What You See Is What You Get is forthright, funny and sometimes controversial.
Lord Sugar is the owner of Amshold Group Ltd and the popular star of the long-running BBC series The Apprentice. Born in the East End of London, he is a self-made multi-millionaire whose entrepreneurial flair and talent for innovation saw him take his electronics company Amstrad from a one-man operation to an international market-leader. He was knighted in 2000.
In 2009 the Prime Minister, Gordon Brown, appointed him as Enterprise Champion, to advise the government on small business and enterprise and he was also awarded a life peerage becoming Alan, Baron Sugar of Clapton, in the London Borough of Hackney. He is the author of two top 10 bestselling books, What You See is What You Get and The Way I See It. His latest book is Unscripted.