You are previewing:

The Valley of Memories (Hardcover)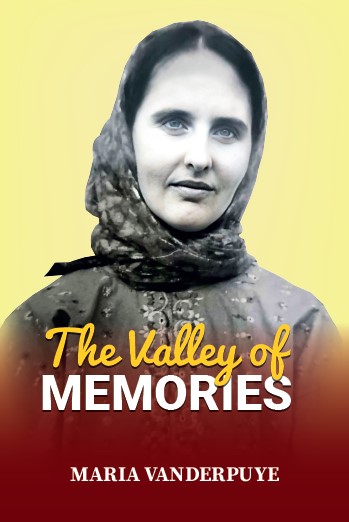 The Valley of Memories (Hardcover)
The Valley of Memories (Hardcover)
October 10th 1963, a Dutch teenage girl is sent away to Ghana by her resentful mother to marry a man she has met only once and who is more than twice her age. Arriving at the airport in Accra, a whole new world unfolds for this young girl. At first, she is shocked and disappointed by the things she sees in this new country she is to call her home. To her Ghana is hot, humid and dirty but then she meets the warm and welcoming people of Ghana and starts to open up to the country, culture and its people.
Her new husbands job takes her to some of the most remote areas in Ghana from Accra to the Northern, Upper East and Volta Regions where she repeatedly has to build a home with the meagre resources her husband and herself have available. Whilst building her homes and family, she encounters the most fascinating, emotional, funny, unbelievable and sometimes scary experiences.
This is a story about a young girl coming of age and finding love and happiness under the most unusual circumstances. The story will take the reader on a very vivid and colourful tour of life in post-colonial Ghana and gives the reader a history lesson about one of the most interesting periods Ghana has gone through after gaining independence from Britain and trying to build a strong and independent nation.
₵200.00
Available on backorder
SKU:

BK6387
Categories: African Anthropology, African Authors, African Biographies, African History, Anthropology, Author Origin, Authors, Biographies & Memoirs, Cultural Studies, European Authors, Explore the World, Family & Lifestyle, Geography & Cultures, Ghana, Historical, History, Literature & Fiction, Marriage & Long-Term Relationships, Motherhood, Nation building, Parenting & Relationships, Politics & Social Sciences, Relationships, Social Science, Sociology, West African History, Women, Women in History
Tags: Accra, Autobiography, Dutch, Ghana, Holland, Immigration, Independence, Kumasi, Maria Vanderpuye, Memoirs, Naturalization, Tamale, The Valley, Travel
Maria Vanderpuye was born on 17th May 1947 in Renkum, Holland. She is the only child of Jan and Marga Brandsen, a Dutch middle class working couple. She attended a catholic primary school in Renkum and then went on to a vocational school in the same town.
In 1963, Maria made the move from Holland to Ghana and married Seth Oswald Nii Armah Vanderpuye, a technical officer with the Animal Husbandry division of the Ministry of Agriculture. During their twenty-four-year marriage, Maria and Seth became proud parents of four daughters.
Maria never completed her formal education after moving to Ghana at a young age but industrious and hardworking as she is, she taught herself many trades. To support her family, Maria became a trader, farmer, seamstress and eventually an art and craft teacher for both children and adults.
Although moving to Ghana was not Maria's personal choice, she fell in love with the country and the people. After the death of her beloved husband Seth, Maria took their children back to Holland to further their education and as soon as their youngest child reached adulthood, Maria moved back to Ghana.
She is now retired and lives in East Legon, a suburb of Accra. Maria spends her days doing her favourite hobbies of sewing, embroidery, gardening, cooking and baking and spending time with her beloved dogs.
Customers Also Bought These