You are previewing:

The Importance of Being Earnest & Other Plays (Macmillan Popular Classics)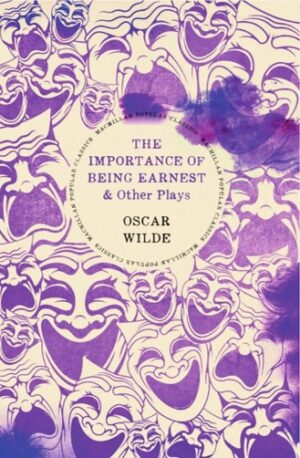 The Importance of Being Earnest & Other Plays (Macmillan Popular Classics)
The Importance of Being Earnest & Other Plays (Macmillan Popular Classics)
Around the World in Eighty Days, one of his most popular books, was first serialized in late 1872 in a French newspaper. An instant success, the novel details the round-the-world adventures of the affluent Englishman Phileas Fogg who, accompanied by his French valet Passepartout, sets out on an impossible journey for a wager of £20,000. This groundbreaking novel has since been adapted numerous times for the theatre, television, radio and cinema.
₵40.00
Only 1 left in stock
SKU:

BK4280
Categories: Action & Adventure, Activities, Crafts & Games, Animals, Book Sets, Children & Teens, Children Classics, Classics, Comedy, Contemporary Fiction, Drama & Plays, Education & Teaching, Family, Family Saga, Genre Fiction, Growing Up & Facts of Life, Historical Fiction, Illustrated books, Literary Fiction, Literature & Fiction, Teens, Young Adult Fiction
Tags: Macmillan Popular Classics, Oscar Wilde, The Importance of Being Earnest & Other Plays
Oscar Fingal O'Flaherty Wills Wilde was born in Dublin in 1854. He studied at Trinity College Dublin and then at Magdalen College Oxford where he started the cult of 'Aestheticism', which involves making an art of life. Following his marriage to Constance Lloyd in 1884, he published several books of stories ostensibly for children and one novel, The Picture of Dorian Gray (1891).
Customers Also Bought These