You are previewing:

A Christmas Carol (Penguin Readers Level 1)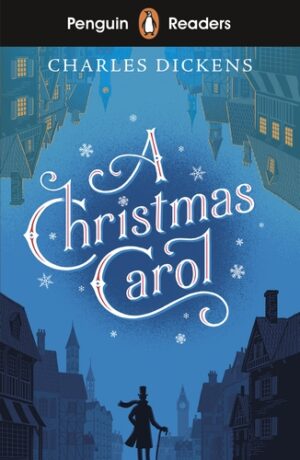 A Christmas Carol (Penguin Readers Level 1)
A Christmas Carol (Penguin Readers Level 1)
Age Range: 12 – 17  years
Ebenezer Scrooge hates Christmas. He is angry that people are not working. Then, he meets the ghost of his old partner, Jacob Marley. Can Scrooge be a good person before it is too late?
Penguin Readers is a series of popular classics, exciting contemporary fiction, and thought-provoking non-fiction written for learners of English as a foreign language. Beautifully illustrated and carefully adapted, the series introduces language learners around the world to the bestselling authors and most compelling content from Penguin Random House. The eight levels of Penguin Readers follow the Common European Framework and include language activities that help readers to develop key skills.
A Christmas Carol, a Level 1 Reader, is A1 in the CEFR framework. Short sentences contain a maximum of two clauses, introducing the past simple tense and some simple modals, adverbs and gerunds. Illustrations support the text throughout, and many titles at this level are graphic novels.
₵20.00
Out of stock
SKU:

BK3684
Categories: 9-12 years, Action & Adventure, Activities, Crafts & Games, Age Range, Animals, Book Sets, Children & Teens, Children Classics, Classics, Education & Teaching, Family, Growing Up & Facts of Life, Illustrated books, Literary Fiction, Literature & Fiction, Short Stories, Short Story Collections, Teens
Tags: A Christmas Carol (Penguin Readers Level 1), Charles Dickens, Penguin Readers
Charles Dickens was born in 1812 near Portsmouth where his father was a clerk in the navy pay office. The family moved to London in 1823, but their fortunes were severely impaired. Dickens was sent to work in a blacking-warehouse when his father was imprisoned for debt. Both experiences deeply affected the future novelist. In 1833 he began contributing stories to newspapers and magazines, and in 1836 started the serial publication of Pickwick Papers. Thereafter, Dickens published his major novels over the course of the next twenty years, from Nicholas Nickleby to Little Dorrit. He also edited the journals Household Words and All the Year Round. Dickens died in June 1870.
Customers Also Bought These