You are previewing:

Sika Mpε Dede: Basic Financial Rules Everyone Should Know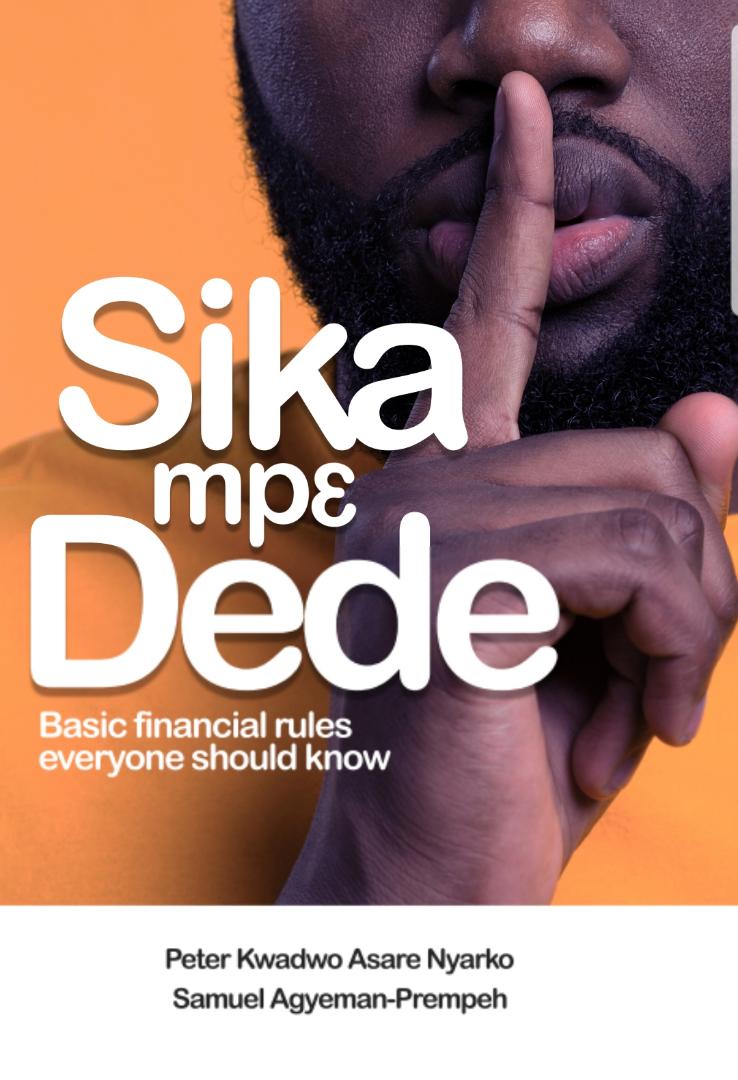 Sika Mpε Dede: Basic Financial Rules Everyone Should Know
Sika Mpε Dede: Basic Financial Rules Everyone Should Know
"A delightful guide full of relevant information to guide readers to financial freedom".
– Paul Frimpong ,CGIA, ICCE                                                                                                       
Chartered Economist & Global Head of Membership
"A book to sharpen your money management skills, especially in these times".
–Mimi Anane-Appiah
 Investor Education Lead                                                                   
Axis Pensions Trust Ltd & Financial Coach, Investment Friend
"The authors have meticulously brought to bear simple and easy-to-follow guides to financial independence".
 –Portia Dzifa Amegayibor
Operations Manager
Role Model Africa
"This book provides essential financial rules within the Ghanaian context that one can use to achieve their financial goals".
–Genevieve Amevor
Certified Professional Accountant (CPA), Certified Management Accountant (CMA) & Advisory Board Member- CFLE Africa
'Sika Mpɛ Dede' is very much recommended for us all!!!
Daniel Ofori-Dankwa
Executive Trainer & Consultant, Youth Counselor. President, Pro Patria Ltd & Advisory Board Member
CFLE Africa
₵60.00
Available on backorder
SKU:

BK6365
Categories: African Authors, Author Origin, Business & Professional Growth, Business, Finance & Law, Christian Living, Ghana, Inspirational, Literature & Fiction, Motivational & Self-Help, Personal Growth, Religion & Spirituality, Self-Help
Tags: Basic Financial Rules Everyone Should Know, Financial independence, Lumiere Creatif, Money rules, Peter Kwadwo Asare Nyarko, Samuel Agyeman-Prempeh, savings, SIKA MP3 DEDE, Sika mpε Dede
Peter Kwadwo Asare Nyarko is the Executive Director of the Centre for Financial Literacy Education (CFLE Africa)
Mr. Asare Nyarko is an Award Winning Financial Literacy Advocate & Educator, a Certified Financial Fitness Coach (FFC - USA), a Business Consultant, Public Speaker, and an Author.
Samuel Agyeman-Prempeh is a corporate trainer and professional ghost writer assisting busy executives to write and publish their books, articles and speeches. He has worked as Head of Protocol at a diplomatic mission, Corporate Affairs Officer at a French multinational agribusiness and as Events and Media Correspondent for a digital ad agency.
His organisation Role Model Africa has received mentions in Daily Graphic (Ghana), Daily Sun Newspaper (Nigeria) and Africa Rizing (an offshoot of VOA) for its commitment to mentoring and human capital development.
Customers Also Bought These