You are previewing:

Self-Help (With Illustrations of Conduct and Perseverance)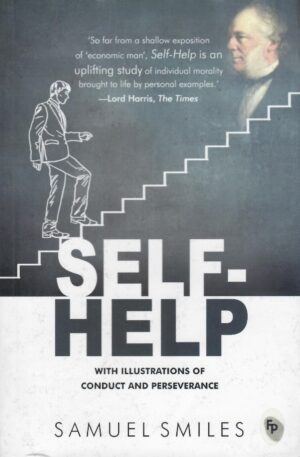 Self-Help (With Illustrations of Conduct and Perseverance)
Sale!
Self-Help (With Illustrations of Conduct and Perseverance)
"The poor man with rich spirit is in all ways superior to the rich man with a poor spirit."
An early Victorian self-help book for ordinary people, Smiles combines Victorian morality with sound free market ideas into moral tales showing the benefits of thrift, hard work, education, perseverance, and a sound moral character. He drew upon the personal success stories of the emerging self-made millionaires in the pottery industry (Josiah Wedgwood), the railway industry (Watt and Stephenson), and the weaving industry (Jacquard) to make his point that the benefits of the market were open to anyone.
₵40.00
Out of stock
SKU:

BK4776
Categories: Biographies & Memoirs, Business Professionals, Business, Finance & Law, Classics, Company Profiles, Corporate Governance, Development & Growth, Development Studies, Economic Policy & Development, Economics, Globalization, Historical Study & Educational Resources, History, International & World Politics, Motivational & Self-Help, Politics & Government, Politics & Social Sciences, Professionals & Academics, Promos & Bundles, Self-Help, Success
Tags: Classics, Economics, Entrepreneurship, Finance, Napolean Hill, Samuel Smiles, Self-Help (With Illustrations of Conduct and Perseverance), Think and Grow Rich
Customers Also Bought These