You are previewing:

No Longer at Ease (African Writers Series, AWS3)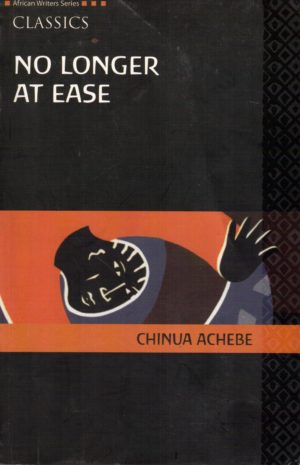 No Longer at Ease (African Writers Series, AWS3)
Related Products
Customers Also Bought These
No Longer at Ease (African Writers Series, AWS3)
Obi Okonkwo is an idealistic young man who, thanks to the privileges of an education in Britain, has now returned to Nigeria for a job in the civil service. However in his new role he finds that the way of government seems to be backhanders and corruption. Obi manages to resist the bribes that are offered to him, but when he falls in love with an unsuitable girl – to the disapproval of his parents – he sinks further into emotional and financial turmoil. The lure of easy money becomes harder to refuse, and Obi becomes caught in a trap he cannot escape.
Showing a man lost in cultural limbo, and a Nigeria entering a new age of disillusionment, No Longer at Ease concludes Achebe's remarkable trilogy charting three generations of an African community under the impact of colonialism, the first two volumes of which are Things Fall Apart and Arrow of God.
₵45.00
Available on backorder
SKU:

BK2424
Categories: African Authors, Author Origin, Best Seller, Classics, Literary Fiction, Literature & Fiction, Nigeria
Tags: African Writers Series, Chinua Achebe, Classics, Heinemann, No Longer at Ease
Chinua Achebe was born in Nigeria in 1930. He published novels, short stories, essays, and children's books. His volume of poetry, Christmas in Biafra, was the joint winner of the first Commonwealth Poetry Prize. Of his novels, Arrow of God won the New Statesman-Jock Campbell Award, and Anthills of the Savannah was a finalist for the 1987 Booker Prize. Things Fall Apart, Achebe's masterpiece, has been published in fifty different languages and has sold more than ten million copies. Achebe lectured widely, receiving many honors from around the world. He was the recipient of the Nigerian National Merit Award, Nigeria's highest award for intellectual achievement. In 2007, he won the Man Booker International Prize.
He died in 2013.
Customers Also Bought These