You are previewing:

Realigning and Repositioning Africa: Confronting Challenges and Charting its own Courses in the 21st Century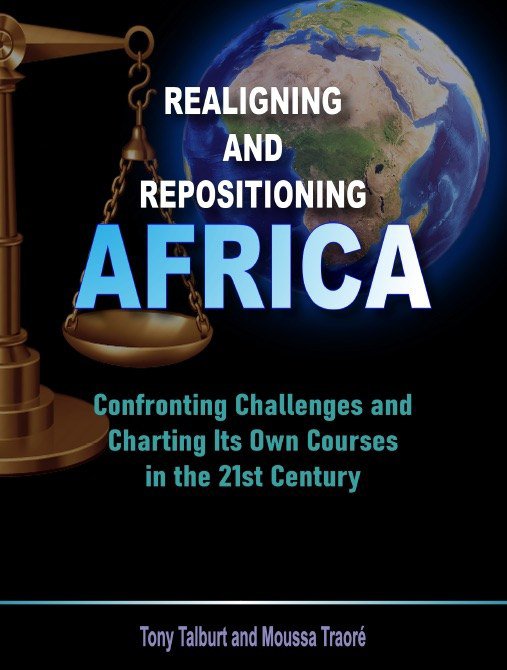 Realigning and Repositioning Africa: Confronting Challenges and Charting its own Courses in the 21st Century
Related Products
Customers Also Bought These
Realigning and Repositioning Africa: Confronting Challenges and Charting its own Courses in the 21st Century
One of the challenges facing the continent of Africa is the continued marginalization it experiences in terms of its global political, economic and socio-culutral significance.
This book, based on a collection of original essays from academics in Africa and across the African diaspora, seeks to address some of these concerns by positing Afri-centric expositions. The central theme of this book is the need for African perspectives and solutions to tackle African challenges, and for the realigning and repositioning of Africa.
₵150.00
Only 2 left in stock (can be backordered)
SKU:

BK6633
Categories: African Authors, Author Origin, Biographies & Memoirs, Business Culture, Business Life, Business, Finance & Law, Career, Civil Liberties & Political Activism, Communication & Social Skills, Ghana, Lawyers & Judges, Leaders & Notable People, Leadership, Management & Leadership, Motivational & Self-Help, Nation building, Political Advocacy, Politics & Government, Politics & Social Sciences, Professionals & Academics, Self-Help, Speeches
Tags: Africa, Ghana, Moussa Traore, Realigning and Repositioning Africa: Confronting Challenges and Charting its own Courses in the 21st Century, Tony Talburt, Woeli Publishing
Moussa Traoré is a Lecturer in Comparative Literature at the University of Cape Coast in Ghana. He holds a PhD in World Literature from Illinois State University and his area of research is Postcolonial Studies, Diasporan Literature, Ecocriticism and Translation. Dr. Traoré has presented papers at several international conferences and he published a book titled Intersecting Pan-Africanisms: Africa, North America and the Caribbean in 2012. He is currently doing some research on Literature and Migration.
Tony Talburt (PhD) is a lecturer in the Centre for African and International Studies at the University of Cape Coast, Ghana. His main research interest is in the areas of international development and African and Caribbean politics and history.
Customers Also Bought These