You are previewing:

Powers, Principalities, and the Spirit: Biblical Realism in Africa and the West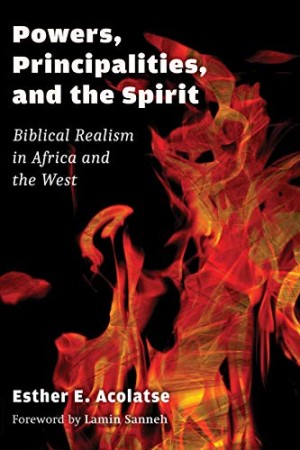 Powers, Principalities, and the Spirit: Biblical Realism in Africa and the West
Powers, Principalities, and the Spirit: Biblical Realism in Africa and the West
Among the many factors that separate churches in the West from those of the global South, there may be no greater difference than their respective attitudes toward supernatural "powers and principalities."
In this follow-up to her book For Freedom or Bondage? African theologian Esther Acolatse bridges the enormous hermeneutical gap not only between the West and global Christianity but also between the West and its own biblical-theological heritage.
₵120.00
SKU:

BK6073
Categories: African Authors, African History, Author Origin, Christian Books & Bibles, Christian Living, Church History, Churches & Church Leadership, Devotional, Discipleship, Ghana, History, Religion & Spirituality, Social Issues, Theology, West African History
Tags: Africa, and the Spirit: Biblical Realism in Africa and the West, Christianity, Church history, Eerdmans, Esther E. Acolatse, Powers, Principalities
Rev. Esther E. Acolatse, (Ph. D Princeton Seminary) is Associate Professor of Pastoral Theology and Intercultural Studies at the University of Toronto. She taught at Duke Divinity School for many years, before that.
Her current research explores the intersection of Psychology and Christian thought, with interests in gender and the experience of Christianity, methodological issues in the practice of theology of the Christian life, and the relevance of these themes in the global expression of Christianity. She was born and raised in Accra, Ghana.
Customers Also Bought These