You are previewing:

Heineken in Africa: A Multinational Unleashed (Hardcover)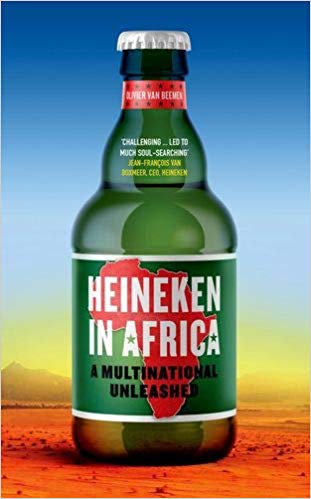 Heineken in Africa: A Multinational Unleashed (Hardcover)
Heineken in Africa: A Multinational Unleashed (Hardcover)
For Heineken, "rising Africa" is already a reality: the profits it extracts there are almost 50 per cent above the global average, and beer costs more in some African countries than it does in Europe. Heineken claims its presence boosts economic development on the continent. But is this true?
Investigative journalist Olivier van Beemen has spent years seeking the answer, and his conclusion is damning: Heineken has hardly benefited Africa at all. On the contrary, there are some shocking skeletons in its African closet: tax avoidance, sexual abuse, links to genocide and other human rights violations, high-level corruption, crushing competition from indigenous brewers, and collaboration with dictators and pitiless anti-government rebels.
Heineken in Africa caused a political and media furor on publication in The Netherlands, and was debated in their Parliament. It is an unmissable exposé of the havoc wreaked by a global giant seeking profit in the developing world.
₵95.00
Out of stock
SKU:

BK2743
Categories: African Politics, Business Culture, Business, Finance & Law, Company Profiles, Corporate Governance, Ethics, Industries, International & World Politics, Management & Leadership, Manufacturing, Organisational Theory & Behaviour, Politics & Social Sciences
Tags: Africa, Beer, business, Heineken, Manufacturing, Olivier van Beemen
Olivier van Beemen is a Dutch investigative journalist specializing in Africa. This is his first book.