You are previewing:

Daughters of Zelophehad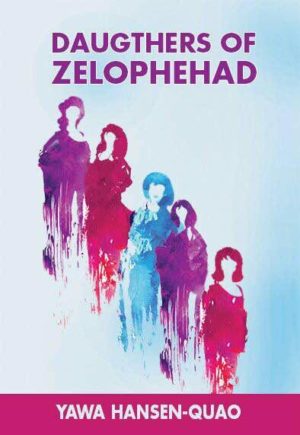 Daughters of Zelophehad
Daughters of Zelophehad
Through this book, you will be introduced to a little-known Bible story about five remarkable women– the Daughters of Zelophehad. The story resonates with women who are destined for greatness because it reveals so many truths about women's leadership and presents an example for any women aspiring to influence her society today. Women of Africa are at a unique crossroad. For too long, the stories told about us have been stories of death, disease, and vulnerability. Yet, there is so much potential. There are big ideas planted in the hearts of women and girls across this continent and the world is waiting for this greatness to manifest. By seeing yourself through the lens of the Daughters of Zelophehad, be prepared to be spurred to live a life of inspired, purposeful leadership predicated on the wisdom of God.
₵50.00
In stock (can be backordered)
SKU:

BK3496
Categories: African Authors, African History, Author Origin, Christian Living, Ghana, Inspirational, Literature & Fiction, Management & Leadership, Motivational & Self-Help, Personal Growth, Religion, Religion & Spirituality, Religious & Inspirational, Self-Help, Teens, West African History, Women
Tags: Daughters of Zelophehad, Motivational, Yawa Hansen-Quao
Yawa Hansen-Quao is a corporate executive, business leader, international speaker and social entrepreneur. In 2010, Yawa established the Leading Ladies' Network to expand women's professional capacity and fill Africa's future leadership pipeline. Yawa has served as a leadership consultant to UN Women helping to develop leadership curricula to enhance the capacity of women leaders in East and Southern Africa. Yawa is a member of the African Leadership Network, served on the World Economic Forum's Global Shapers Foundation Board and the Board of Directors for Ashesi University College.