You are previewing:

Building a 21st Century Church on the 1st Century Model (An Agenda for Generational Transformation)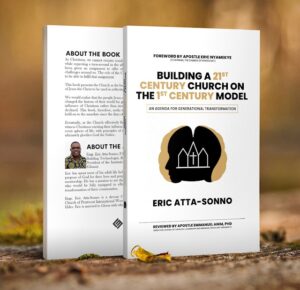 Building a 21st Century Church on the 1st Century Model (An Agenda for Generational Transformation)
Building a 21st Century Church on the 1st Century Model (An Agenda for Generational Transformation)
As Christian believers, we cannot remain comfortably seated in our church pews while still expecting a turn-around in the affairs of this world. We have been given an assignment to offer effective answers to deal with the challenges of this world. The role of the Church is thus to keep preparing us to be able to fulfil that assignment.
This book presents the Church as the breeding ground for the ambassadors of Jesus the Christ to be used in reflecting God in every sphere of influence.
We would realise that the people Jesus recruited and left behind effectively changed the history of their world for good. Unfortunately over time, the influence of Christians rather than increasing appear to have somewhat declined. This book therefore seeks to look at how far Christians have held on to the mandate since the days of the 1st Century Church.
Eventually, as the Church effectively fulfils its purpose, this world would witness Christians exerting their influence much more forcefully in every sphere of life with principles of the kingdom of God in a way that ultimately glorify God the Father.
₵100.00
SKU:

BK3744
Categories: African Authors, Author Origin, Christian Books & Bibles, Christian Living, Church & State, Churches & Church Leadership, Discipleship, Ghana, Missions and Evangelism, Religion & Spirituality, Religious Studies, Religious Studies & Reference, Theology
Tags: 1st Century, Building a 21st Century Church on the 1st Century Model (An Agenda for Generational Transformation), Christianity, Eric Atta-Sonno, Jesus Christ, Religion, Theology
Eric Atta-Sonno is a trained Building Technologist, Real Estate practitioner and an avid history enthusiast. He has undertaken researched works and developed four technical manuals as well as other unpublished works on subjects across various areas of life.
Eric has spent most of his adult life helping young people to discover the purpose of God for their lives and preparing them for the future through mentorship. He has a passion to see them growing into responsible adults who would be fully equipped to effect the changes required for the transformation of their communities.
Eric Atta-Sonno is a devout Christian fellowshipping with The Church of Pentecost International Worship Centre-Atomic where he is an Elder. Eric is married to Gloria with whom they have two children.
Customers Also Bought These