You are previewing:

We Won't Fade Into Darkness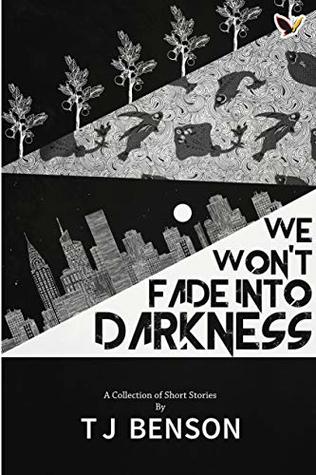 We Won't Fade Into Darkness
We Won't Fade Into Darkness
An abusive father is forced out of safety to find his runaway son in a world where males are going extinct and female monarchs have resorted to drastic methods to ensure continuity of the Nigerian race. An Ogbanje travels to a near post-apocalyptic Nigeria from the past with a solution even she is not aware of.In a Nigeria where the British never left, a white boy who lives in Lagos seizes a banned book from one of his father's Nigerian household serfs and their friendship yields disastrous consequences in Passion Fruit.
In We Won't Fade into Darkness the past and future comes to a head, indiscriminate exploitation of oil eventually yields Nigerium, a gaseous element that poisons air, destroys reproductive organs and drives people insane.The common thread in these stories apart from the country of its setting is the lifeblood of every indigene, hope.
₵55.00
Out of stock
SKU:

BK2349
Categories: African Authors, African Cultural Literature, African Politics, Alternative History, Author Origin, Contemporary Fiction, Cultural Heritage, Fantasy & Magic, Genre Fiction, Historical, History & Criticism, Literary Fiction, Literature & Fiction, Nigeria, Regional & Cultural, Science Fiction & Fantasy
Tags: T.J Benson, We Won't Fade Into Darkness
TJ Benson is a Nigerian writer and portrait photographer whose work has appeared in several online journals like Jalada Africa, Expound and Bakwa magazine: in print magazines like Harvard's Transition Magazine, Saraba's 'Transitions' issue, Catapult and more recently Gay Magazine a partnership between Roxane Gay and Medium.
He was the first runner up for the 2016 Short Story Day Africa Prize themed 'Migration' and a two time writer-in-residence at the Ebedi Writers Residency Nigeria. His collection of short stories titled 'We Won't Fade Into Darkness' was shortlisted for the Saraba Manuscript Prize in 2016 before being published by Parresia House in September 2018 and has appeared on many best debut lists.