You are previewing:

The Return of the Water Spirit (African Writers Series)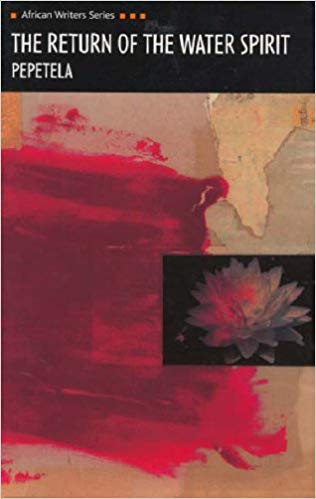 The Return of the Water Spirit (African Writers Series)
The Return of the Water Spirit (African Writers Series)
Set in Angola in the late 1980s, a time of war, and when the Marxist-orientated ruling elite became engulfed by corruption, nepotism and rampant capitalism.

Three centuries earlier, a hideous crime occurred, the beheading of a slave who had had inappropriate relations with his Master's daughter. Now, in the very same Kinaxixi Square in the city of Luanda buildings are falling down one by one baffling the country's engineers. Many describe this mysterious process as 'Luanda Syndrome, God's punishment on a degenerate society.

Drawing on the essence of African mythology which had all but been obliterated by history, could this be explained by the return of a Water Spirit (the 'kianda')?

The novel focuses on the interplay between these two forces-the forces of old and new. Just like faith can move mountains, the spirit of the water can move cities.

This book is a scathing critique of Angola's ruling elite, for abandoning their socialist principles in favour of rampant capitalism.
₵35.00
Out of stock
SKU:

BK576
Categories: African Authors, African Novels, Angola, Author Origin, Best Seller, Classics, Literary Fiction, Literature & Fiction, Novels
Tags: African Novels, African Writers Series, Heinemann, Pepetela, The Return of the Water Spirit
Artur Carlos Maurício Pestana dos Santos is a major Angolan writer of fiction. He writes under the name Pepetela.
A white Angolan, Pepetela fought as a member of the MPLA in the long guerrilla war for Angola's independence. Much of his writing deals with Angola's political history in the 20th century. Mayombe, for example, is a novel that portrays the lives of a group of MPLA guerrillas who are involved in the anti-colonial struggle, Yaka follows the lives of members of a white settler family in the coastal town of Benguela, and A Geração da Utopia reveals the disillusionment of young Angolans during the post-independence period. Pepetela has also written about Angola's earlier history in A Gloriosa Família and Lueji, and has expanded into satire with his series of Jaime Bunda novels. His most recent works include Predadores, a scathing critique of Angola's ruling classes, O Quase Fim do Mundo, a post-apocalyptic allegory, and O Planalto e a Estepe, a look at Angola's history and connections with other former communist nations. Pepetela won the Camões Prize, the world's highest honour for Lusophone literature, in 1997. Pepetela is a Kimbundu word that means "eyelash," as does "pestana" in Portuguese. The author received this nickname during his time fighting with the MPLA.