You are previewing:

The Concubine (African Writers Series, AWS25)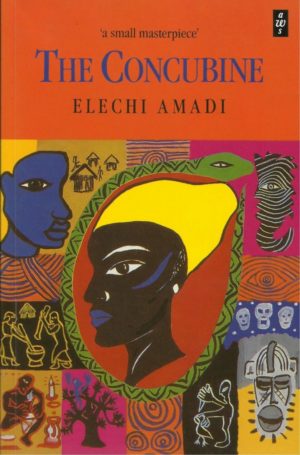 The Concubine (African Writers Series, AWS25)
The Concubine (African Writers Series, AWS25)
Ihuoma, a beautiful young widow, has the admiration of the entire community in which she lives, and especially of the hunter Ekwueme. Obedient to the expectations of the traditional society they belong to, they forswear their love so that Ekwueme can marry the girl to whom he had been betrothed since birth.
But their passion is fated and jealousy, a love potion and the closeness of the spirit world lift this simple tale on to a tragic plane.
₵45.00
Available on backorder
SKU:

BK561
Categories: African Authors, African Novels, Author Origin, Best Seller, Classics, Literary Fiction, Literature & Fiction, Nigeria, Novels
Tags: African Novels, African Writers Series, Elechi Amadi, Heinemann, The Concubine
Elechi Amadi was born in Aluu (near Port Harcourt), in the Delta region of Eastern Nigeria, into an Ibo family, representing a minority nation (tribe), the Ikwere. He studied at the Government College in Umuahia, and like other major Nigerian writers, he was educated at the University College of Ibadan. Its legendary English department and the student magazine The Horn encouraged a number of aspiring writers, including Wole Soyinka (b. 1934), Christopher Okigbo (1932-67), John Pepper Clark (b. 1935), and Cole Omotso. Amadi, however, studied natural sciences. His native language was Ekwerri but he published his writings in English. In 1957 he married Dorah Ohale; they had eight children.
Amadi received his B. Sc. in Physics and Mathematics in 1959. He worked in 1959-60 as a land surveyor in Enugu and then as a science teacher in Protestant mission schools in Oba and Ahoada. In 1963 Amadi joined the Federal army with the rank of captain. He was assigned to teach at the military school in Zaria. After resigning, he worked as a teacher at the Anglican Grammar School in Port Harcourt. During the Nigerian civil war (1966-1970) Amadi was twice arrested and detained by the Biafran government - a former officer of the Nigerian army was politically a doubtful person. He joined the Federal army again and with the war's end Amadi worked for the government of the newly constituted Rivers State, later becoming head of the Ministry of Information and the Ministry of Education. From 1984 to 1987 he was writer-in-residence and Dean of the Faculty of Arts at College of Education in Port Harcourt. In 1989-90 he served as Commissioner of Lands and Housing. Amadi was awarded in 1973 the International Writers Program grant, and in 1992 he received the Rivers State Silver Jubilee Merit award.