You are previewing:

The Enemy Within (African Writers Series)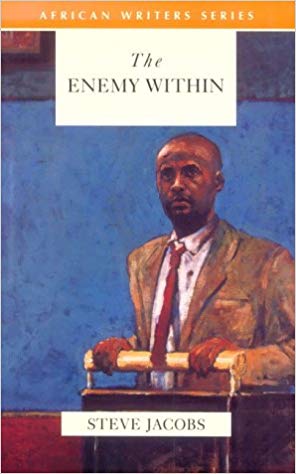 The Enemy Within (African Writers Series)
The Enemy Within (African Writers Series)
Set in South Africa in the early 1990s, against a backdrop of de Klerk's rise to power, Steve Jacobs tells the story of Jeremy Spielman, a Jewish junior barrister, and his defense of a Xhosa man accused of murder.
The murder trial, an Afrikaner girlfriend, and a mother who has tried to keep him from gentiles his whole life, all force Jeremy to confront his own love-hate relationship with the anti-apartheid struggle, South Africa's almost unconscious racism, anti-Semitism, and his faith in an unjust legal system.
Steve Jacobs trained as a lawyer but left his legal career to concentrate on writing. He is an active campaigner against cruelty to animals and has worked with squatters at Crossroads and in a local group opposing a nuclear power station.
₵45.00
Only 2 left in stock (can be backordered)
SKU:

BK572
Categories: African Authors, African Novels, Author Origin, Best Seller, Children Classics, Classics, Literary Fiction, Literature & Fiction, Novels, South Africa
Tags: African Novels, African Writers Series, Heinemann, Steve Jacobs, The Enemy Within