You are previewing:

The Mill on the Floss (FingerPrint! Classics)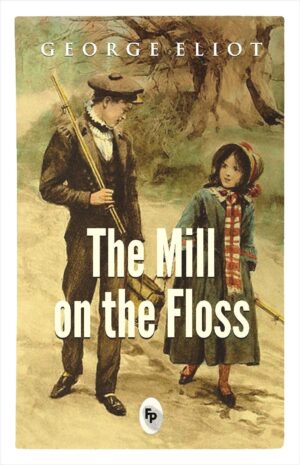 The Mill on the Floss (FingerPrint! Classics)
Related Products
Customers Also Bought These
The Mill on the Floss (FingerPrint! Classics)
"And If Life Had No Love in It, What Else Was There for Maggie?"
Torn between her passion for intellect and a desperate need to win her brother's love and approval, the rebellious and spirited Maggie Tulliver is in conflict with her family. Her intelligence is considered unnatural, while her incurious brother, Tom, is sent to school.
As Maggie goes to visit her brother often, on one of her visits she befriends the cultured and crippled Philip Wakem—the son of her father's enemy. Pained as they are, by the lack of love in their lives, Maggie and Philip are attracted to each other.
What happens when, years later, Maggie goes to stay with her cousin, Lucy and ends up having a clandestine affair with her polished suitor?
The Mill on the Floss is one of George Eliot's great works. The novel vividly portrays both the oppressive narrowness and the appeal of provincial England, the comedy as well as the tragedy of obscure lives. it is considered autobiographical, drawing details from Eliot's own childhood. This beautifully crafted nineteenth century classic continues to enchant its readers.
₵40.00
Only 1 left in stock
SKU:

BK4288
Categories: Action & Adventure, Activities, Crafts & Games, Animals, Author Origin, Book Sets, Children & Teens, Children Classics, Classics, Contemporary Fiction, Education & Teaching, European Authors, Family, Family Saga, Genre Fiction, Growing Up & Facts of Life, Historical Fiction, Illustrated books, Literary Fiction, Literature & Fiction, Teens, Young Adult Fiction
Tags: FingerPrint Classics, George Eliot, The Mill on the Floss
Mary Ann Evans was born in November 1819, in Warwickshire, England, to a local mill-owner, Robert Evans and his wife Christiana Evans. Mary adopted the male pseudonym, George Eliot, to ensure that her works were taken seriously.
Eliot's first major literary work was an English translation of the Life of Jesus (1846) by Strauss. Some of her earliest prose writings were published in Bray's newspaper, the Coventry Herald and Observer.
Her short narratives were followed by a long novel, Adam Bede, which was published in 1859. An instant success, it built her reputation. But the public soon became suspicious about the author behind George Eliot. and by the time of the publication of the Mill on the Floss in 1860, her authorship had been tentatively guessed by many.
The Mill on the Floss is a remarkable portrayal of childhood with gradually developing characters. Tt was followed by Silas Marner (1861), Romola (1863), Felix Halt (1866) and Middlemarch (1871-72). Her novels can be termed as those of psychological realism.
Eliot died in 1880 aged sixty-one and was buried at High gate Cemetery. She is still considered the most learned among all the women novelist in the nineteenth century.
Customers Also Bought These