You are previewing:

The Marriage Guide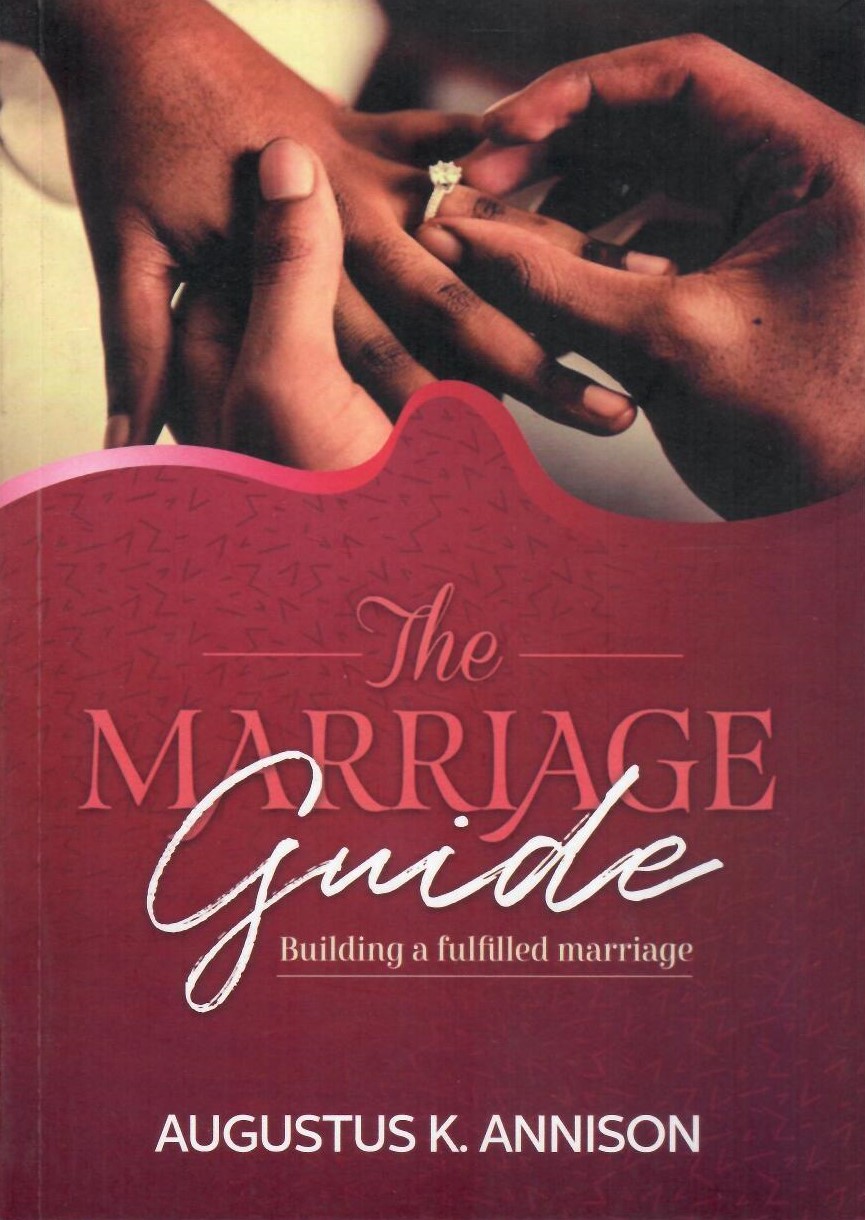 The Marriage Guide
| | |
| --- | --- |
| Weight | 0.300 kg |
| Format | Paperback |
| ISBN | 9789988536794 |
| Pages | 114 |
| Year Published | 2020 |
| Author | Augustus K. Annison |
| Publisher | Glyphs |
Related Products
Customers Also Bought These
The Marriage Guide
This book is designed for those who seek to have a fulfilled marriage. Lots of young people think that they have to find a partner and get ready for the wedding before going for counseling. They have no or little idea about the marriage covenant yet they rush into relationships and marriages that ruin their lives.
This book teaches how to know if you are ready for marriage, how to find the right person, the purpose of God for marriage among many exciting lessons to help prepare you for the dream marriage you seek to have. If you are also having challenges in your marriage, this book offers practical steps to deal with them. How prepared you are will determine the success of your marriage. Get the right knowledge and embrace yourself for a blissful marriage.
.
₵30.00
Only 1 left in stock (can be backordered)
| | |
| --- | --- |
| Weight | 0.300 kg |
| Format | Paperback |
| ISBN | 9789988536794 |
| Pages | 114 |
| Year Published | 2020 |
| Author | Augustus K. Annison |
| Publisher | Glyphs |
Augustus K. Annison is a licensed minister with Agape Gospel Mission. He served as the head pastor of Agape Church, Somanya and also served as the campus pastor of Wisconsin University College under Agape House New Testament Church - East Legon, Accra. He is currently an itinerant minister preaching the word of God with power and with precision. Many have testified of being healed in his ministry including the instant healing of a boy bleeding from the ears, among the healing of other chronic diseases.
He is a graduate of Agape Bible College - East Legon. He has an advanced diploma in biblical studies and a diploma in pastoral ministry. Pastor Augustus is a counselor, life coach, conference speaker and an author. He has authored several books including The Marriage Guide, Positioning Yourself For Spiritual Warfare, The Reinforcement of The S pirit, In Pursuit of Purpose and I Love You: Understanding The Concept of Love.. His passion is to see Christians fulfilling their mandates in life and raising believers for the work of the ministry.
Customers Also Bought These