You are previewing:

The Blinkards (A Comedy) and The Anglo-Fanti (A Short Story)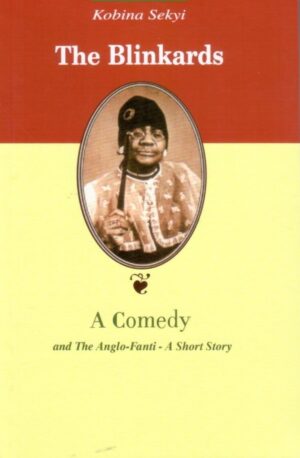 The Blinkards (A Comedy) and The Anglo-Fanti (A Short Story)
The Blinkards (A Comedy) and The Anglo-Fanti (A Short Story)
Kobina Sekyi, as William Essuman-Gwira Sekyi was known, was a Ghanaian nationalist. He was born in Cape Coast in 1892 and died in 1956 the year before Ghana's independence. His writing was voluminous. The Blinkards demonstrates one of his major concerns. He always warned Danquah and Nkrumah and the new political class of the dangers of copying foreign political institutions and ideas.
The Blinkards was written in 1915 and is d establish its author as 'the Bernard Shaw of West Africa'. Its wit and amusement are as effective now as they were then. The comedy satirises the nouveaux riches of the western-oriented Fantis of Cape Coast who accepted European standards uncritically. But wherever it is seen or read in Africa, audiences will identify the characters with acquaintances of their own.
Kobina Sekyi's story The Anglo-Fanti, first published in 1918, is also included in this volume. It tells the life story of Kwesi Onyidzin, focusing on the perils of embracing European influences at the expense of Ghanaian culture and tradition. In The Anglo-Fanti, Kobina Sekyi explores important issues in the life of a young Ghanaian, with more than a hint of irony.
₵45.00
Out of stock
SKU:

BK4572
Categories: African Authors, Author Origin, Best Seller, Classics, Ghana, Literary Fiction, Literature & Fiction
Tags: African Writers Series, Classics, Heinemann, Kobina Sekyi, The Anglo-Fanti, The Blinkards
Customers Also Bought These