You are previewing:

Taytu Betul: The Sunshine Queen (Hardcover)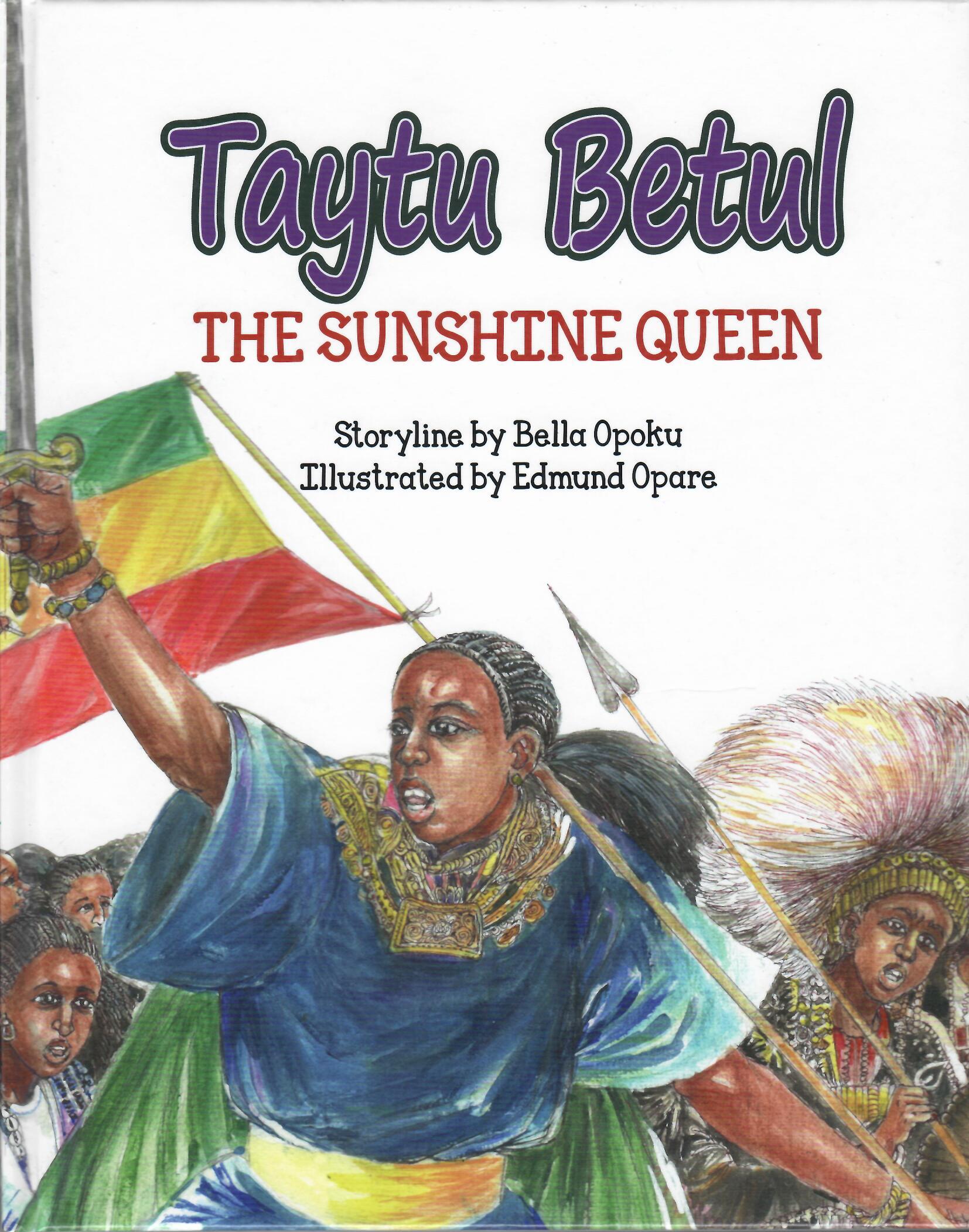 Taytu Betul: The Sunshine Queen (Hardcover)
Taytu Betul: The Sunshine Queen (Hardcover)
Age Range: 3 – 8 years
Africa has produced its own formidable women; and one such women is Taytu Betul, Empress of Ethiopia and consort to Emperor Menelik II.
In this story, we see how the Empress managed to save Ethiopia from becoming an Italian colony.
Ethiopia is the only African country that was never colonised by the Europeans; how did that happen?
₵40.00
Available on backorder
SKU:

BK6263
Categories: African Anthropology, African Authors, African Biographies, African History, Age Range, Ages 3-5 years, Ages 6-8 years, Author Origin, Biographies, Biographies & Memoirs, Children & Teens, Cultural Studies, Geography & Cultures, Geography & Cultures, Ghana, Historical, History, Leaders & Notable People, Literature & Fiction, Nation building, Politics & Government, Politics & Social Sciences, Traditional Rulers, West African History, Women in History
Tags: Africans, Bella Opoku, Edmund Opare, Ethiopia, Ghanaians, History, Sub-Saharan Publishers, Taytu Betul, Taytu Betul: The Sunshine Queen
Edmund Opare is one of the most renowned and experienced illustrators in Ghana. With a degree in Graphic Design from the Kwame Nkrumah University of Science and Technology he has spent his entire life as a full time illustrator. He has worked with a lot of reputable organisations as a freelance illustrator in Ghana and parts of West Africa. He lives in Accra with his family and enjoys painting with watercolour.
Customers Also Bought These