You are previewing:

Rewards: An Autobiography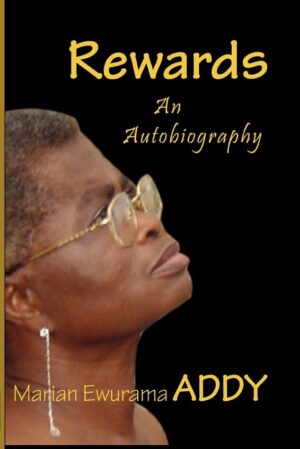 Rewards: An Autobiography
Related Products
Customers Also Bought These
Rewards: An Autobiography
Prof. Marian Ewurama Addy was a Professor of Biochemistry. In January 2008 she was appointed President of the Anglican University College of Technology, then a newly launched private initiative for higher technical education in Ghana. Professor Addy's interest and extension activities were in bridging the gap between scientific and indigenous knowledge and in the popularisation of science.
In her autobiography Ewurama Addy takes us through the various stages of her life, culminating in her rise up the academic ladder and an affirmation of her Christian faith.
Professor Mariama Ewurama Addy, the popular host of the Science and Maths quiz died at age 72 in 2014. Prof. Addy was the first woman professor of Science from the University of Ghana. She was also a resource person for science education programs in the country.
As the Quiz Mistress of a national weekly science and mathematics quiz program on television, she contributed immensely to science education by making the subject interesting to Ghanaians of all ages. It is believed that her quiz mistress role inspired many female students to study science.
₵65.00
Only 1 left in stock (can be backordered)
SKU:

BK3844
Categories: African Authors, African Biographies, African History, Author Origin, Biographies & Memoirs, Business Life, Business, Finance & Law, Career, Education & Teaching, Educators, Ghana, Historical, History, History, Leaders & Notable People, Leadership, Literature & Fiction, Management & Leadership, Nation building, Professional Development, Professionals & Academics, Science & Math, Scientists, Social Activists, West African History
Tags: Marian Ewurama Addy, National Science and Maths Quiz, Rewards: An Autobiography, Science, Scientist
Customers Also Bought These