You are previewing:

Nii Noi the Sanitation Officer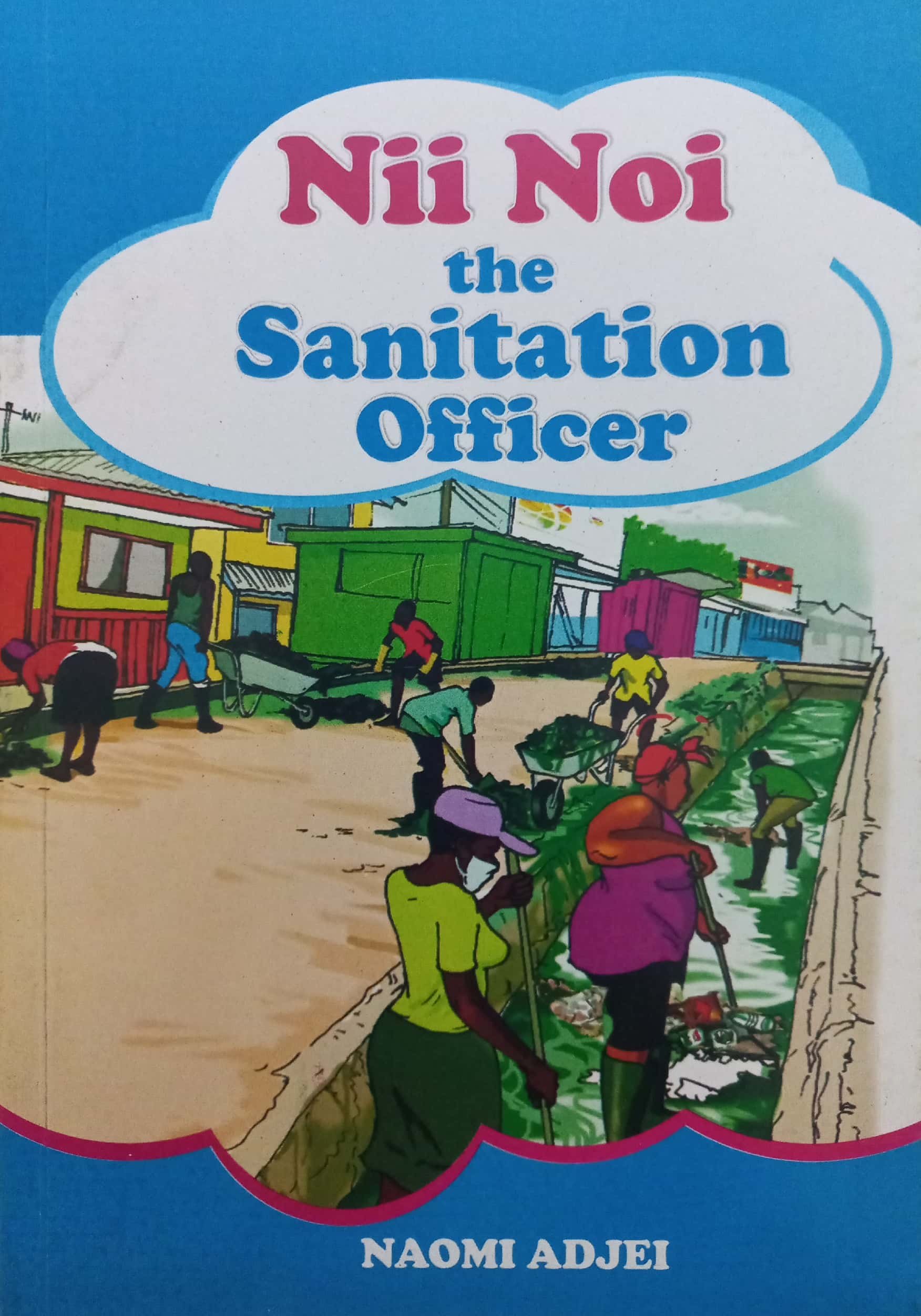 Nii Noi the Sanitation Officer
Related Products
Customers Also Bought These
Nii Noi the Sanitation Officer
Age Range: 6 – 15 years
This book is a thought-provoking piece of a fairly peaceful community that wakes up to the incessant complaints of 13-year-old Nii Noi. Like the dawn of teenage, he becomes, somewhat, shocked by the deplorable sanitary conditions in his neighbourhood.
Fuming at the apathy of everyone around him towards better sanitation practice, Nii Noi becomes a crusader for hygienic living. But as a prophet without honour in his community, it takes the tragedy of a flood to get the community to appreciate the crusade by Nii, and what he desires to achieve: a hygienic, clean and joyful community. The writer, through the voice and eyes of a boy, reveals the innocent naivety and obvious apathy of society, and the power of camaraderie and community to cause change.
₵18.00
Available on backorder
SKU:

BK6409
Categories: 9-12 years, Action & Adventure, African Anthropology, African Authors, African Studies, Age Range, Ages 6-8 years, Anthropology, Author Origin, Children & Teens, Cultural Studies, Environment, Explore the World, Explore the World, Family, Family Saga, Geography & Cultures, Geography & Cultures, Ghana, Growing Up & Facts of Life, Literary Fiction, Literature & Fiction, Politics & Social Sciences, Popular Culture, Science & Math, Social Science, Societal norms, Sociology, Specific Demographics, Teens, Young Adult Fiction
Tags: Aania L.S. Seade, Abena Ntrakwah, Abo the Great Hunter, Adwinsa Publications, Adwinsa Publications Limited, Afua and the Magic Calabash, Assembly Press, Beatrice Ofosu, Christine Opoku, Deception, Edward Naazie, Environment, J. Essilfi Turkson, Kidnappers in Action, Kwadwo Darfour, Michael Africanus Aveh, Mission to Kunda, My Brother Ya-o, Naomi Adjei, Nii Noi the Sanitation Officer, Patience O. Vormawor, The Agony of a Jealous Wife, The Betrothal, The Village Teacher, Yaa Adobea the Brilliant Girl, Yaw Apreko Nyame
Naomi Adjei is a young writer who believes in the mastery of one's expression and use of N language to create change. Her first published book Talata, the child bride, recounted the true-life stories of some Ghanaian girls married off in their teens. The book did not only tell the pain of girls, but it also became a weapon, empowering the girl-child to take action and a mouth-piece sounding a call for action by organisations and institutions to strive to end child-marriage in the country and continent.
The book was well received and approved for use in schools by the Ministry of Education.
She currently works at Innova DDB Ghana, a renowned advertising agency in Ghana. She is affable, eloquent and passionate about women and women empowerment. She believes that change can be created, through the effective expression of one-self via the medium of language. The reality is that everyone has a story to tell - the differences only exist in perspective.
Customers Also Bought These