You are previewing:

Mansfield Park (Macmillan Popular Classics)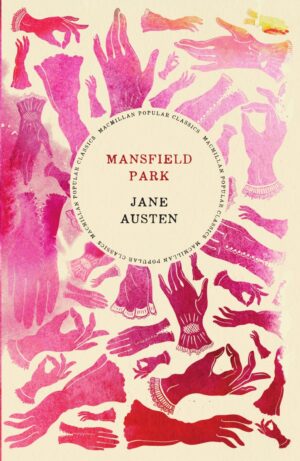 Mansfield Park (Macmillan Popular Classics)
Mansfield Park (Macmillan Popular Classics)
One of Austen's most complex novels, Mansfield Park has been acclaimed for its depiction of inequality and poverty. Belonging to an
impoverished family, Fanny Price is sent to reside with her wealthy uncle and aunt at age ten. Living amongst people who constantly remind her of the lowliness of her class and circumstance, she grows up to be a diffident young woman, struggling to find acceptance on the basis of her virtues.
Hugely successful upon publication, Mansfield Park has since been adapted frequently on film, stage, radio, and television.
₵40.00
Out of stock
SKU:

BK4269
Categories: Action & Adventure, Activities, Crafts & Games, Animals, Book Sets, Children & Teens, Children Classics, Classics, Contemporary Fiction, Education & Teaching, Family, Family Saga, Genre Fiction, Growing Up & Facts of Life, Historical Fiction, Illustrated books, Literary Fiction, Literature & Fiction, Teens, Young Adult Fiction
Tags: Jane Austen, Macmillan Popular Classics, Mansfield Park
Jane Austen was born in 1775 in rural Hampshire, the daughter of an affluent village rector who encouraged her in her artistic pursuits. Jane remained in the vicinity of her childhood home for much of her life. As such it was through family and friends that she learned most of her considerable understanding of manners and relationships. In novels such as Pride and Prejudice, Mansfield Park and Emma she developed her subtle analysis of contemporary life through depictions of the middle-classes in small towns. Her sharp wit and incisive portraits of ordinary people have given her novels enduring popularity. She died in 1817.
Customers Also Bought These