You are previewing:

La Fille Dans la Nouvelle Robe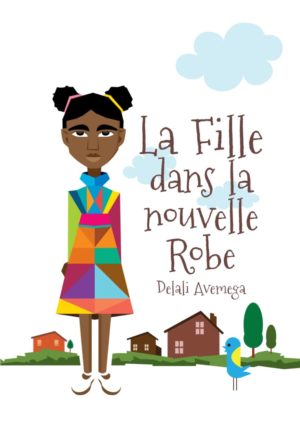 La Fille Dans la Nouvelle Robe
La Fille Dans la Nouvelle Robe
Loulou est une charmante petite fille qui vit avec sa grand-mère et qui ne peut pas se permettre de lui acheter de nouveaux vêtements. Un jour, des amis se moquent de Lulu parce qu'ils portaient de vieux vêtements. Elle a eu une très brillante idée de se procurer une nouvelle robe. Un très créatif en effet.
₵32.00
Out of stock
SKU:

BK2382
Categories: Action & Adventure, African Authors, Age Range, Ages 3-5 years, Ages 6-8 years, Author Origin, Children & Teens, French, Ghana, Illustrated books, Language Instruction, Languages, Literature & Fiction, Short Story Collections
Tags: Delali Avemega, Fish & Plankton, Loulou, Lulu
Delali Avemega is an 'artpreneur' and 'logosmith' who writes and illustrates children books. After 15 years in the creative and advertising industry he veered off to pursue writing. He strongly believes kids today can be engaged and enlightened through relevant creative stories and interactions.
He mostly writes about original African characters and some publications of his include The Girl In The New Dress, The Little Baker, Lulu and Tambo and more for children from age 1 - 15. He's a parent, jungle lover, minimalist, rebel on a course and seashore enthusiast with vegan and musical aspirations.
He currently resides in Accra, Ghana.