You are previewing:

Investigative Journalism in Africa: A Practical Manual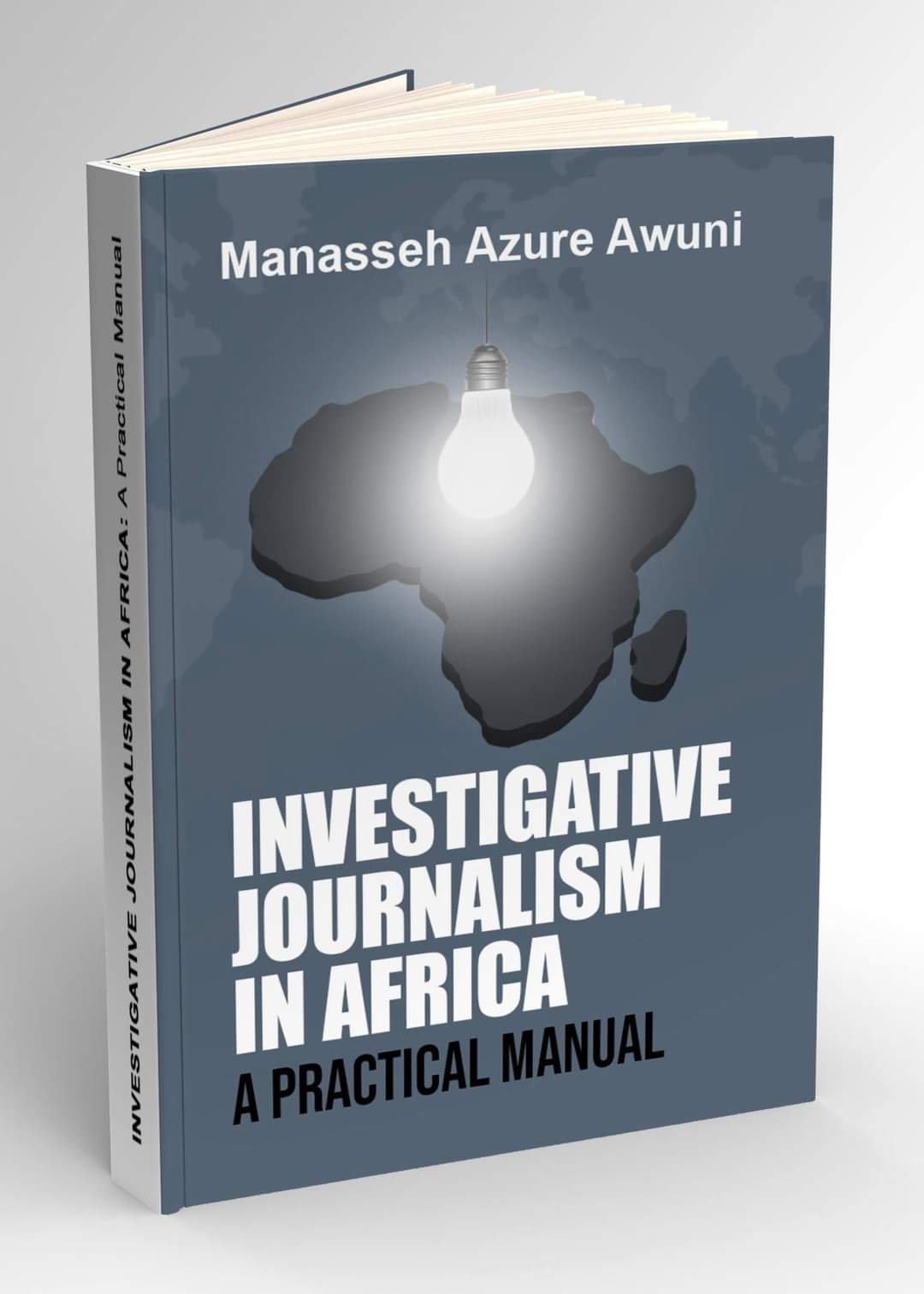 Investigative Journalism in Africa: A Practical Manual
| | |
| --- | --- |
| Weight | 0.450 kg |
| ISBN | 978 9988 3 5285 1 |
| Pages | 200 |
| Year Published | 2023 |
| Format | Paperback |
| Author | Manasseh Azure Awuni |
Related Products
Customers Also Bought These
Investigative Journalism in Africa: A Practical Manual
"Few African investigative journalists I know are as invested in principled investigative journalism as Manasseh Azure Awuni. That trait has always come through in his exhaustive, impactful stories (some of which have featured in GIJN's monthly and annual picks of top investigative stories from Africa). It is also abundantly evident in his new book, Investigative Journalism in Africa: A Practical Manual. In his own distinct, matter-of-fact style, Manasseh crafts a book that borrows from his own experiences to map a path for journalists who want to follow in his footsteps or learn from his unique experiences. By doing so, Manasseh has laid a crucial brick towards building African literature on investigative journalism on the continent. Most of the watchdog journalism study materials available in Africa come from the West. Manasseh's effort is a commendable and timely step in the right direction, which I hope other investigative journalists across Africa can aspire to emulate." − Benon Herbert Oluka, Africa Editor of Global Investigative Journalism Network (GIJN)
"Manasseh Azure Awuni makes investigative journalism so practical in this manual. He dissects the thorny and hidden issues that you would not get in your average classroom. This book crafts the very basis of my intellectual thinking of what investigative journalism should be about. It is a must- read for every student who wants to achieve greater heights in investigative journalism across the world." − Anas Aremeyaw Anas, Award-winning Ghanaian investigative journalist
"This book is rich with practical and theoretical knowledge from one of the foremost investigative journalists in Africa. An invaluable resource for both professionals and students." − Prof. Audrey Gadzekpo, former Dean of the School of Information and Communication Studies, University of Ghana
"Students with a dream to pursue public interest and accountability journalism will find exceptional value here, but practitioners will do themselves a world of great value if they also keep a copy on the reading table." − Dapo Olorunyomi, Publisher of Premium Times, Nigeria  
₵100.00
In stock (can be backordered)
SKU:

BK6627
Categories: African Authors, African History, Author Origin, Business Life, Business, Finance & Law, Career, Civil Liberties & Political Activism, Computers & Technology, Ghana, Historical Study & Educational Resources, History, Industries, Internet & Social Media, Media & Internet, Nation building, Politics & Government, Politics & Social Sciences, Politics & State, Reference, Research & Publishing Guides, Social Science, Sociology, West African History, Writing
Tags: Business and Entrepreneurship, Culture, Ghana, Investigative Journalism, Investigative Journalism in Africa: A Practical Manual, Manasseh Azure Awuni, Media, Plural Broadcasting & Democracy, Press, Radio
| | |
| --- | --- |
| Weight | 0.450 kg |
| ISBN | 978 9988 3 5285 1 |
| Pages | 200 |
| Year Published | 2023 |
| Format | Paperback |
| Author | Manasseh Azure Awuni |
Manasseh Azure Awuni is one of Ghana's foremost investigative journalists and a staunch anti-corruption crusader. The revered Ghanaian preacher, Pastor Mensa Otabil, has described him as a "treasure" to Ghana, a young man whose life is an "encouragement that there is hope for Ghana and for Africa."
Manasseh was born in Bongo in the Upper East Region of Ghana in 1985 but grew up in Kete-Krachi, where his father worked as a night watchman. Growing up under difficult conditions, he rose above the odds of deprivation, poverty and hopelessness to become a role model to many Ghanaian youths and a voice for the oppressed and downtrodden.
Manasseh is a recipient of many awards in recognition of his outstanding performance in journalism. In 2010, the Ghana Journalists' Association adjudged him the Most Promising Young Journalist of the Year and the overall Best Journalist of the Year for 2011, just a year after he left journalism school. He is also a recipient of the 2012 National Youth Achievers Award for Media Excellence and overall winner of Ideas Award by Legacy and Legacy in the same year. In 2013, he was adjudged the Best Anti-Corruption Reporter in Ghana.
A product of Krachi Senior High School, Manasseh Azure Awuni graduated from the Ghana Institute of Journalism in 2010 with a Bachelor of Arts in Communication Studies and went to read for a Master of Arts degree in Communication Studies at the University of Ghana's School of Communication Studies. Before joining Joy FM in November 2012, Manasseh worked as a freelance journalist, focusing on rural reporting and reports that highlighted the plight of the poor and the vulnerable in the society. The Bongo boy, as Manasseh refers to himself, enjoys gospel and boborbor music. He reads for pleasure and writing is his hobby. Manasseh is also the author of Voice of Conscience, a collection of selected articles on anti-corruption, politics, motivation, obituary and a mixed basket of topical national issues.
He is happily married to Rebecca Eduafo-Abraham, and they live in Accra, Ghana.
Customers Also Bought These