You are previewing:

Baffour Osei Akoto: A Royal Patriot and the Making of Ghana (Hardcover)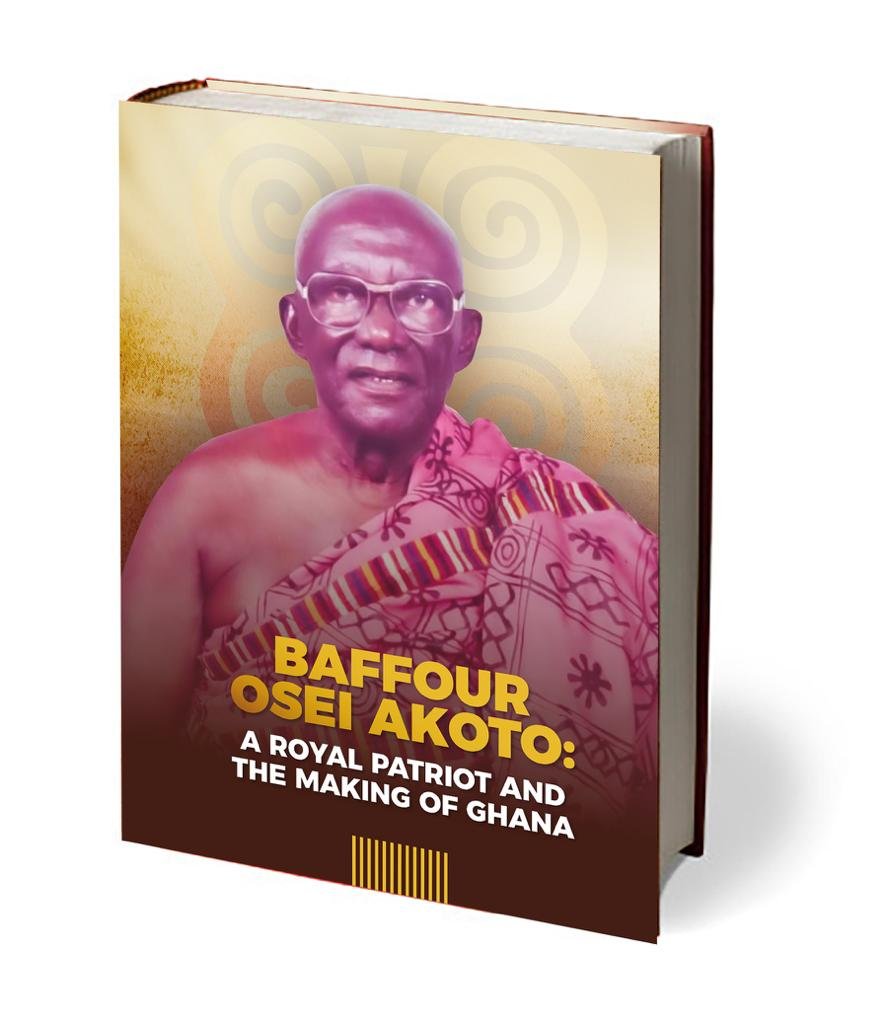 Baffour Osei Akoto: A Royal Patriot and the Making of Ghana (Hardcover)
Baffour Osei Akoto: A Royal Patriot and the Making of Ghana (Hardcover)
Foreword by President John Agyekum Kufuor
This book is primarily composed of speeches presented at the 16th edition of the annual Re-Akoto Memorial Lectures held at the Kwame Nkrumah University of Science and Technology in Kumasi. The Re Akoto Memorial Lectures, instituted by His Majesty Otumfuo Osei Tutu II, life patron of the Students' Representative Council (SRC) of the Ghana School of Law, seeks, amongst other things, to promote research, study and educate the citizenry on the development of Ghana's constitutional democracy and human rights. Over the years, it has been presented by a good number of eminent Ghanaians and through which they have illuminated various spheres of life, especially issues regarding law and fundamental human rights, which are the key components that form the genesis of the famous Re-Akoto Case.
The presenters included Kwame Pianim, one of Ghana's eminent economists; Maxwell Opoku-Agyemang, then-acting Director of the Ghana School of Law; Chief Justice Kwasi Anim Yeboah and Attorney-General Godfred Dame. Prof Mike Aaron Oquaye, a veritable political scientist and accomplished politician, knitted the strains together to discuss how Baffour's strides and successes reaffirmed the liberal democratic political philosophy of the New Patriotic Party (NPP). He indicated that human beings have a dignity that must be protected and that dictatorial tendencies must not be accepted. Finally, provided a historical trajectory of Ghana's stint with an authoritarian regime focusing on the country's post-independence one-party political system.
"Baffour excelled in this career as an Asante diplomat, a valuable repository of Asante and Ghanaian social, cultural and political history, and a defender of the power of traditional leadership in the face of the onslaught of modern post-colonial politics in Ghana." – His Majesty Otumfuo Osei Tutu II, Asantehene
₵250.00
Out of stock
SKU:

BK6273
Categories: African Anthropology, African Authors, African Biographies, African History, Anthropology, Author Origin, Biographies & Memoirs, Civil Liberties & Political Activism, Cultural Studies, Geography & Cultures, Ghana, Historical, Historical Study & Educational Resources, History, History & Theory of Politics, Ideologies & Doctrines, Leaders & Notable People, Nation building, Politics & Government, Politics & Social Sciences, Politics & State, Royals, Social Science, Sociology, Traditional Rulers, West African History
Tags: Accra, Asante, Asantehene, Baffour Osei Akoto, Baffour Osei Akoto: A Royal Patriot and the Making of Ghana, Ghana, Gold Coast, History of the Gold Coast and Asante
Anane Agyei is a strategic communications consultant and writer with a strong passion for championing African excellence. His writings highlight the values, ideals, and philosophies underpinning the leadership architecture of the indigenous African society and the exemplary achievements of states and people who have immeasurably impacted history. He specialised in Public Relations and Journalism for a Master's degree at the School of Communication Studies, University of Ghana, Legon. In addition, he holds a Bachelor's degree in English with Information Studies, also from Legon and a Diploma in Professional English from Cambridge International College, UK. He is a PhD candidate at the Institute of African Studies at the University of Ghana.
Anane, a member of the Ghana Association of Writers (GAW), possesses many seminal publications, including 'Ghana's Brong- Ahafo Region: The Story of an African Society in the Heart of the World' (2012); and 'Inaugural Addresses of Elected Ghanaian Leaders and an Overview of Ghana's Political History (2022).
As a consultant, Anane has consulted for several reputable institutions, including the National Theatre of Ghana. He has also participated in high-profile local and international conferences. In 2019 Anane Agyei was honoured by the Ghana Tourism Authority (GTA) for 'his outstanding contributions to tourism in Ghana.
Customers Also Bought These