You are previewing:

The Scarlet Letter (FingerPrint! Classics)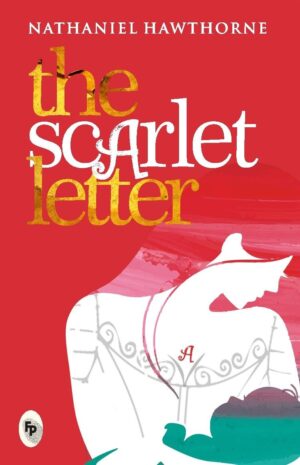 The Scarlet Letter (FingerPrint! Classics)
The Scarlet Letter (FingerPrint! Classics)
"Let men tremble to win the hand of woman, unless they win along with it the utmost passion of her heart!"
In the seventeenth-century Puritan community of Boston, Hester Prynne is trapped, first into a loveless marriage and then into adultery.
With the scarlet letter 'A'—signifying an adulteress—fixed on her bosom, she is brought out of the prison and made to stand on the scaffold with her infant.
What happens when Hester, in spite of being
publicly shamed by the crowd and repeatedly
urged by a young priest, refuses to reveal
the identity of her daughter's father?
A tale of sin, punishment and atonement, Nathaniel Hawthorne's The Scarlet Letter exposes the moral rigidity and double standards of the society. One of the first mass-produced books in America, it became an instant bestseller on its first publication in 1850. it continues to remain Hawthorne's masterwork.
₵40.00
Only 1 left in stock
SKU:

BK4282
Categories: Action & Adventure, Activities, Crafts & Games, Animals, Author Origin, Book Sets, Children & Teens, Children Classics, Classics, Contemporary Fiction, Education & Teaching, European Authors, Family, Family Saga, Genre Fiction, Growing Up & Facts of Life, Historical Fiction, Illustrated books, Literary Fiction, Literature & Fiction, Teens, Young Adult Fiction
Tags: FingerPrint Classics, Nathaniel Hawthorne, The Scarlet Letter
Nathaniel Hawthorne was born in Salem, Massachusetts, on 4 July 1804. Fanshawe, Hawthorne's first work, was published anonymously in 1828. Hawthorne published the Scarlet Letter in the year 1850. with this began Hawthorne's lucrative period as a writer. the novel was one of the first mass-produced books in America. it was followed by a succession of other novels. in 1851, Hawthorne published the House of the Seven Gables. in the same year, he also published a Wonder-Book for Girls and Boys, a collection of short stories retelling myths from Greek mythology. Its sequel, Tangle wood Tales, was published in 1853. the Blithedale Romance, Hawthorne's third major romance, was published in 1852. Hawthorne's last of the four major romances, the Marble Faun: Or, the Romance of Monte Beni, was published in 1860.
Hawthorne died in his sleep on 19 May 1864, while on a tour of the White Mountains, in Plymouth, New Hampshire. He was buried in Sleepy Hollow Cemetery, Concord, Massachusetts.
Customers Also Bought These