You are previewing:

The Place We Call Home (Accompanying Double CD)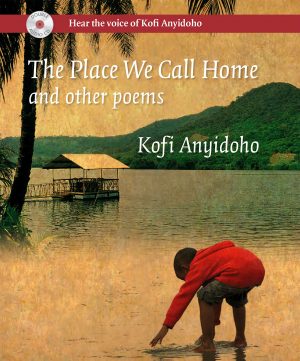 The Place We Call Home (Accompanying Double CD)
The Place We Call Home (Accompanying Double CD)
Anyidoho says the title of this collection – The Place We Call Home – first came to him more than a decade ago as a collage of fragmented voices and memories he was to carry with him as he travelled the world, always knowing that there was one place on this earth he could claim to be his own, a place of psychic anchor in a haunted turbulent world.
This collection features poems written to document important world events including "Countdown to GroundZero" born out of 9/11 and its tragic aftermath, the Preface records the writer's touching anecdote of how he arrived in the US as a writer-in-residence at the end of August 2001 and even visited the World Trade Centre and surrounding area with his daughter three days before the Twin Towers came down in that fateful and tragic firestorm.
This collection of poems is a lamentation and celebration documenting important and epic events in world history including the 200th Anniversary celebration of the Abolition of Slavery in 2007. Anyidoho says, 'it is the burden and curse of the poet to sing the loss of all our crops after the raging fire has burned the bush and all the harvest into ash.'
₵102.00
Only 1 left in stock
SKU:

BK5593
Categories: African Authors, African Biographies, African History, Author Origin, Authors, Biographies & Memoirs, Educators, Ghana, Historical, Historical Study & Educational Resources, History, History & Criticism, Internal Medicine, Literary Criticism & Theory, Literature & Fiction, Medicine, Poetry, Social Activists, Spoken Word, Tertiary Textbooks, Textbooks, West African History, Women in History
Tags: African, African Literature, Ayebia Clarke Publishing, Black Interest, Critical Essays, Criticism, Kofi Anyidoho, Literature, Poetry, Tertiary Textbook, Tertiary Textbooks, Textbook, Textbooks, The Place We Call Home
For the distinguished Ghanaian poet, scholar and educator, Kofi Anyidoho, 'poetry is no longer a textual art bound to the written/printed page. It is fully liberated from the distancing effect of print technology.' His direct involvement with the production of poetry as 'full drama' began when the Ghana National Commission on Children, chaired by the well-known dramatist Efua Sutherland, invited me to plan and direct an appropriate literary- dramatic program for children from selected schools in Accra as part of a flag-raising ceremony at the O.A.U Monument in 1984 to mark O.A.U. Day in the Ghanaian capital. From then on, Anyidoho has gone on to produce and perfect a performance mode that is returning written African poetry to its dramatic oral roots.
Kofi Anyidoho has written and performed an impressive number of poems. In addition, he has published extensively on issues related to recent critical debate on African Literature. He teaches at the University of Ghana, Legon.
Customers Also Bought These