You are previewing:

The Housemaid (African Writers Series)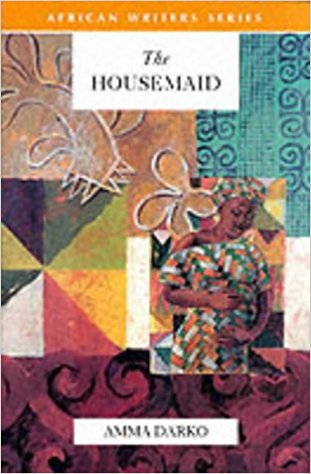 The Housemaid (African Writers Series)
The Housemaid (African Writers Series)
A dead baby and bloodstained clothes are discovered near a small village. Everyone is ready to comment on the likely story behind the abandoned infant. The men have one opinion, the women another. As the story rapidly unfolds it becomes clear that seven different women played their part in the drama. All of them are caught in a web of superstition, ignorance, greed and corruption.
₵45.00
Available on backorder
SKU:

BK558
Categories: African Authors, African Novels, Author Origin, Best Seller, Classics, Ghana, Literary Fiction, Literature & Fiction, Novels
Tags: African Novels, African Writers Series, Amma Darko, Heinemann, The Housemaid
Amma Darko is one of the most significant contemporary Ghanaian literary writers. She is the author of four previous novels: Faceless (Sub-Saharan, 2003), The Housemaid (Heinemann, 1999), Beyond the Horizon (Heinemann, 1995) and Not Without Flowers (Sub-Saharan, 2007).