You are previewing:

Naira Power (Pacesetters)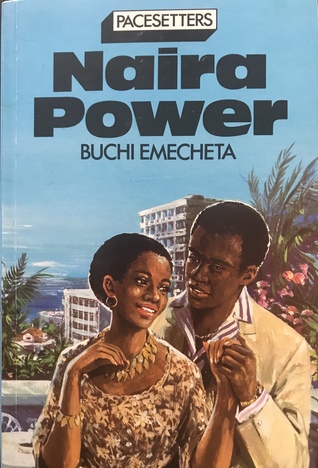 Naira Power (Pacesetters)
Related Products
Customers Also Bought These
Naira Power (Pacesetters)
Naira gives Ramonu power over justice up to a point… When the power fails the consequences for him are horryfing – and witnessed by the girl who has loved him secretly for years.
₵60.00
Out of stock
SKU:

BK6371
Categories: 9-12 years, African Authors, African Novels, Age Range, Author Origin, Best Seller, Children & Teens, Classics, Contemporary Fiction, Literary Fiction, Literature & Fiction, Nigeria, Novels, Teens, Young Adult Fiction, Young Reader
Tags: A Dream Called September, A Fresh Start, A. Mhlope, Agbo Areo, Agony in Her Voice, Andrew Sesinyi, Anthony Kwamlah Johnson, Atu Yalley, Barbara Kimenye, Ben Mtobwa, Bittersweet, Bode Osanyin, Bonds of Love, Buchi Emecheta, Chuma Nwokolo, Circle of Betrayal, Classics, Damian Asabuhi, Danger Express, Dangerous Inheritance, David G. Maillu, David Msere, Dead Of Night, Dede Kamkondo, Finding Francis, For Better For Worse, For Mbatha and Rabeka, Forever Yours, Forgive Me Maryam, Give Me Money, Gladstone Meena, Helen Ovbiagele, Hope Dube, James Irungu, James Shimanyula, Jill Inyundo, Kalu Okpi, Kenneth Rowley, Kwasi Koranteng, love, Love on the Rocks, Love's Dilemma, Maurice Sotabinda, Mohammed Sule, Mohmed Tukur Garba, Moses and the Gunman, Naira Power, Omondi Mak'oloo, On The Road, Operation Rhino, Pacesetters, Pacesetters titles, Pains of a Maid, Philip Phil-Ebosie, Poor Boy, Possessed!, Remember Death, Rich Girl, Richard Anieke, Rita Wooding, Sam A. Adewoye, Sarah Mkhonza, Second-hand Love, Shameful Sacrifice, Shelley Davidow, Small Affairs, Sunset at Noon, Sweet Revenge, The Betrayer, The Camera Never Lies, The Delinquent, The Equatorial Assignment, The Extortionist, The Gun Merchant, The Hopeful Lovers, The Hornets' Nest, The Last Aloe, The Lost Generation, The Runaway Bride, The Worshippers, Thorns of Life, To Have and To Hold, Too Young to Die, Truth will Out, Victor A. Ulojiofor, Victor Thorpe, Walije Gondwe, What The Future Holds, Yema Lucilda Hunter
Buchi Emecheta OBE was a Nigerian novelist who has published over 20 books, including Second-Class Citizen (1974), The Bride Price (1976), The Slave Girl (1977) and The Joys of Motherhood (1979). Her themes of child slavery, motherhood, female independence and freedom through education have won her considerable critical acclaim and honours, including an Order of the British Empire in 2005. Emecheta once described her stories as "stories of the world…[where]… women face the universal problems of poverty and oppression, and the longer they stay, no matter where they have come from originally, the more the problems become identical."
From 1965 to 1969, Emecheta worked as a library officer for the British Museum in London. From 1969 to 1976 she was a youth worker and sociologist for the Inner London Education Authority, and from 1976 to 1978 she was a community worker.
Following her success as an author, Emecheta travelled widely as a visiting professor and lecturer. From 1972 to 1979 she visited several American universities, including Pennsylvania State University, Rutgers University, the University of California, Los Angeles, and the University of Illinois at Urbana-Champaign.
From 1980 to 1981, she was senior resident fellow and visiting professor of English, University of Calabar, Nigeria. In 1982 she lectured at Yale University, and the University of London, as well as holding a fellowship at the University of London in 1986.
From 1982 to 1983 Buchi Emecheta, together with her journalist son Sylvester, ran the Ogwugwu Afor Publishing Company.
Customers Also Bought These