You are previewing:

The Worshippers (Pacesetters)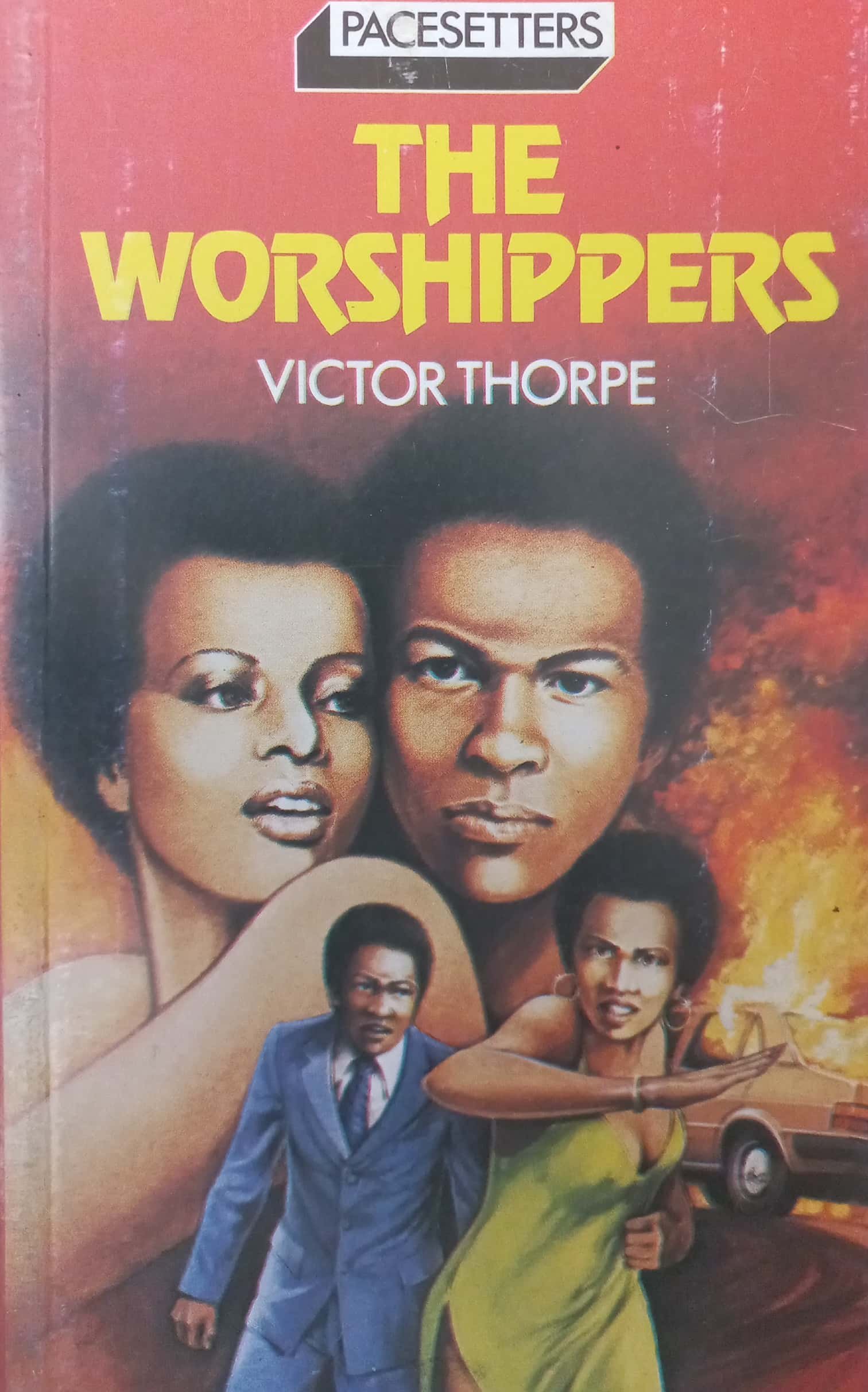 The Worshippers (Pacesetters)
Related Products
Customers Also Bought These
The Worshippers (Pacesetters)
Paul Okoro is in hospital having lost his leg in a skirmish with a crocodile. He tells a strange and sinister tale of darkness and mystery in the back streets of Ibadan. A man is brutally murdered; Paul's beautiful girlfriend is kidnapped by thugs (who get more than they bargained for) and Paul finds himself up to his neck in trouble.
₵60.00
Only 1 left in stock
SKU:

BK6346
Categories: 9-12 years, African Authors, African Novels, Age Range, Author Origin, Best Seller, Children & Teens, Classics, Contemporary Fiction, Literary Fiction, Literature & Fiction, Nigeria, Novels, Teens, Young Adult Fiction, Young Reader
Tags: A Fresh Start, A. Mhlope, Agbo Areo, Agony in Her Voice, Andrew Sesinyi, Barbara Kimenye, Ben Mtobwa, Bittersweet, Bonds of Love, Chuma Nwokolo, Circle of Betrayal, Classics, Damian Asabuhi, Danger Express, Dangerous Inheritance, David G. Maillu, David Msere, Dead Of Night, Dede Kamkondo, Finding Francis, For Better For Worse, Forever Yours, Forgive Me Maryam, Give Me Money, Gladstone Meena, Helen Ovbiagele, Hope Dube, James Irungu, James Shimanyula, Kalu Okpi, Kenneth Rowley, Kwasi Koranteng, love, Love on the Rocks, Love's Dilemma, Maurice Sotabinda, Mohmed Tukur Garba, Moses and the Gunman, Omondi Mak'oloo, On The Road, Operation Rhino, Pacesetters, Pacesetters titles, Pains of a Maid, Philip Phil-Ebosie, Remember Death, Richard Anieke, Rita Wooding, Sam A. Adewoye, Sarah Mkhonza, Second-hand Love, Shameful Sacrifice, Small Affairs, Sweet Revenge, The Betrayer, The Camera Never Lies, The Gun Merchant, The Hopeful Lovers, The Last Aloe, The Runaway Bride, The Worshippers, Thorns of Life, Too Young to Die, Truth will Out, Victor A. Ulojiofor, Victor Thorpe, Walije Gondwe, Yema Lucilda Hunter
Victor Thorpe was in Calabar in 1919. After completing his secondary education, he served in the Army as a signaler, clerical officer, method instructor and physical training instructor. He joined the British Council in Ibadan in 1948 and worked as a library assistance and clerk before being promoted to Administrative Assistant. He retired in 1975 and was recalled in 1977 to serve as Acting Librarian. He was the Nigerian Chairman of the Society of Metaphysicians, leader of the Efik community in Ibadan and President of the Calabar Welfare Association. He died in 1994.
Customers Also Bought These