You are previewing:

Money Brain: Career and Money Management in Your 20s and 30s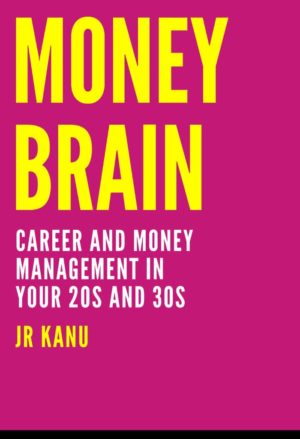 Money Brain: Career and Money Management in Your 20s and 30s
Money Brain: Career and Money Management in Your 20s and 30s
In a voice that is at once friendly, engaging, and insightful, the author uses personal stories and anecdotes to illustrate how he navigated tough decision moments in his career and money journey. The book is also furnished with practical worksheets to guide readers on their own journeys of self determination and financial planning. And finally, the book includes clear graphs, data, and research on income and spending patterns for people in their 20s and 30s.
Whether you realize it or not, your success or failure in several of life's endeavors can ultimately boil down to your mindset. Money Brain: Career & Money Management in Your 20s and 30s is a book about nurturing a mindset that teaches your brain to master and navigate issues of career and money. These are issues that every young person must face in those critical years of early adulthood.
If you have been searching for a simple guide to help you navigate career and money, you have come to the right place.
₵50.00
In stock
SKU:

BK2084
Categories: African Authors, Author Origin, Budgeting & Money Management, Business Culture, Business Life, Business, Finance & Law, Career, Career Planning & Job Hunting, Economics, Management & Leadership, Nigeria, Personal Finance, Small Business & Entrepreneurship
Tags: Career, Finance, JR Kanu, Money
JR Kanu is the founder and CEO of REACH Technologies, a transaction informatics firm that helps young people and companies that target them to manage and grow their money.
He holds an MBA from Stanford University, a master's in Journalism from NYU and a bachelor's in Engineering from Calvin College.
His career has included time at Konga, Amazon, The United Nations, Esquire, CNN, and Black Enterprise magazine.
Money Brain: Career and Money Management in Your 20s and 30s is his first book.