You are previewing:

Maid in SA: 30 Ways to Leave Your Madam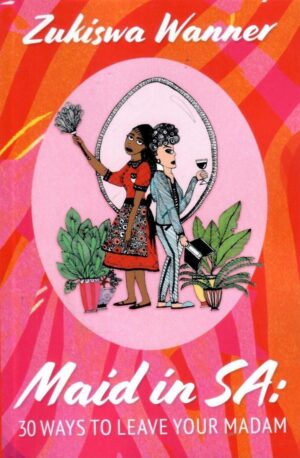 Maid in SA: 30 Ways to Leave Your Madam
Maid in SA: 30 Ways to Leave Your Madam
Maid in SA: 30 Ways to Leave your Madamtakes a lighter look at one of South Africa's most important, yet most often-overlooked, relationships of all: that between a domestic worker and her madam.
Seen from both perspectives, this is a laugh-out-loud take on a woman's home, but is as serious as the security guards in gated communities. While covering everything you ever wanted to know about the maid–madam relationship, it takes a quirky look at the women in our lives: our mothers, our sisters, our cousins, our friends, us.
To get you started:
• There are two types of white madams, the poor-white madam and the liberal middle-class madam.
• There are no poor African madams.
• If your helper has a colourful name, she must be a Zimbabwean.
• Having a Malawian helper is never about the Malawian helper, darling.
Says Zukiswa, 'This is a work of non-fiction. Any similarities to madams, baases, domestic workers and domestic incidences imagined is coincidental. Names have been changed to protect the children.'
Zukiswa Wanner was born in Zambia to a South African father and a Zimbabwean mother.
Her debut novel, The Madams, published in November 2006, dealt with racial role reversals in post-apartheid South Africa. Behind Every Successful Man was published in 2008 by Kwela Books. Men of the South was Wanner's third novel and came out in 2010.
In addition to writing fiction, Wanner has also contributed essays to Oprah, Elle and Juice magazines, and literary reviews and essays to Afropolitan and Sunday Independent, as well as the international online journal, African Writing.
Her latest novel, London – Cape Town – Joburg, was published by Kwela in 2014. Her children's book, Refilwe, was published by Jacana in 2015.